what if you know tha password to your friends email...

Philippines
6 responses

• China
11 May 07
nope nope . noo if i know his/her password... i'll tell him quickly,.. and after that it's up to him,.. whether he wants to change his password or not..

• Philippines
27 Apr 07
Oh no, definitely not. We should learn to respect the privacy of each individual. No matter they are a family member or friends. I am a very private bunny by nature. I hate it when somebody tried to invade my privacy. It is better to stick to yours rather than to snoop around somebody's emails.

• Philippines
26 Apr 07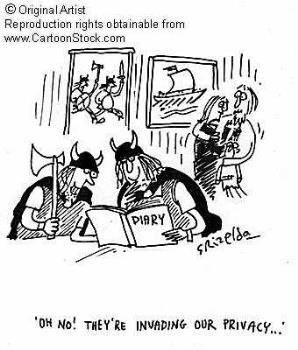 it's not only unethical but a crime to open an e-mail which doesn't belong to you. It's totally an INVASION OF PRIVACY once you do it. even if it belongs to your mother, loved ones and to anyone else. the wrongful intrusion into a person's private activities including reading of letters or e-mails by other individuals is considered an invasion of privacy which is considered a crime.

• United States
26 Apr 07
I do have the password to my friend's emails and also my mother's email. I do not check them unless they ask me to look at something. I don't give out my password to them but if I did I would change it after they checked on what I wanted them to.

• United States
21 Apr 07
Nope sorry. Although I do check my mom's occasionally it is only because she doesn't have her internet anymore and she knows I check it. I know a few passwords to a few family members emails but I wouldn't want them to be checking mine out so i respect theirs and they respect mine.

• United States
8 Jan 07
No, I would not do that anymore than I would go look in their medicine cabinet or cupboards. Besides, I have enough in my inbox to keep me busy. I do not have time to snoop in some one elses.