Polka dot Plants (Hypoestes)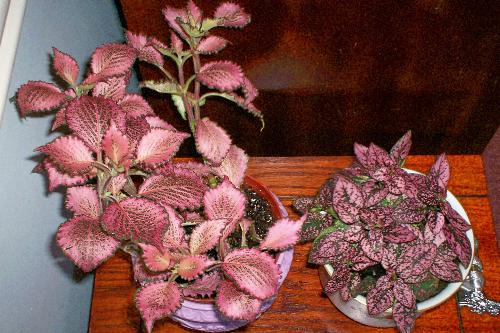 United States
January 9, 2007 9:05am CST
When I got this plant it had beautiful pink leaves with green markings now all the new leaves are green with very small pink markings. Am I doing something wrong?Help!
3 responses

• United States
11 Jan 07
Hypoestes kind of does that in the winter. Put it where it gets more sunshine or on a table under a lamp. In the summer it can go in a shady place outside. You can take cuttings of it and root it in water. It also comes in a darker red color, and white. I have not had one in a long long time.

• United States
12 Jan 07
Thanks Gerty no one told me about winter. Took your advise and they seem to be getting pink again

• United States
10 Jan 07
You may need to feed it or fertilize. When I have a plant problem I go to the nursery. They know egverything aboutyour plants and can tell you what you may be doing wrong.