Who is your favourite Bible character? Why?

Australia
January 14, 2007 4:56pm CST
Apart from the Lord Jesus Christ, name your favourite Bible character and what it is you admire most about him/her. Maybe Moses? Joshua? Elijah? Daniel? Joseph? Gideon? Nehemiah? David? Jehoiada? Paul? Peter? Stephen? There are so many! We admire them for various qualities, but who is your favourite? Why?
10 responses

• United States
14 Jan 07
I like Noah and the ever famous story of he and his family. What a noble man of his time and to be hand picked by God himself.....awesome sotry. Can't wait to meet him too when I make it up there someday :)

• Australia
15 Jan 07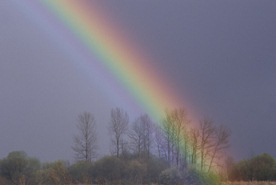 Yes, Noah is a great lesson in obedience, especially in the face of enormous opposition and ridicule. Thanks for responding.

• Australia
23 Jan 07
Did you realise it took Noah 120 years to build the ark? Incredible obedience, especially in the face of ridicule.

•
14 Jan 07
For me its Ezekil, the high shall be low and the low shal be high.... great stuff, all you ten stars on mylot take note hehehe

• Australia
15 Jan 07
What is it you admire about Ezekiel? His bold declaration to the Babylonians that the low would be exalted and the high abased? Or was it his dangerous job as a watchman on the walls? Or was it the object lessons he gave? Or ... There is a lot to admire about Ezekiel but there is no way I'd want his job!

• United States
28 Feb 07
Job. Most definitely Job. I am most like him. I have had all sorts of bad things happen to me. Like Job I never stopped praising the Lord. And like Job God just keeps making my life better!!

• Australia
28 Feb 07
We all admire the patience of Job. Thanks for sharing

• Thailand
27 Feb 07
My favourite Biblical character? No choice, it has to be Eve, for she is responsible for us having knowledge.

• Australia
1 Mar 07
Adam & Eve had knowledge before the fall. Adam was given the task of naming every animal: that took knowledge. Adam & Eve were created perfect and that included having perfect minds. The only thing Eve achieved for us was adding the knowledge of evil.

• Indonesia
13 Feb 07
This is tough...! Because I like many of them, at least the most mentioned ones. And the reason for my favor is not because they did something well, but mostly because they did something wrong, yet God turned it into something GREAT. A bit from my list: - Eve for her disobedience - Gideon for his unbelief - Moses and David for their pride - Job for his justification of his circumstances - Jonah for his unmerciful heart - Abigail for her previously harsh life - Elijah for his cowardness and courageous altogether - all of Jesus' disciples for all their weaknesses ....and so many more! It's by knowing their flaws that I can identify myself with them and hoping for the same mercy and love given to me, too.

• Australia
20 Feb 07
That is a great way of looking at them. Sometimes we consider the great things people do and then we feel inferior, but they are humans and they made mistakes. Isn't God wonderful that He loves us IN SPITE OF our failures? He corrects us, shows us our error, and guides us in the right way. Isn't it great that we don't have to EARN God's love? It is so freely given and we love Him because He first loved us.

• Indonesia
17 Jan 07
Archangel Gabriel!!!!!!!! because the descriptions about him are so exciting.. and beautiful. he's also THE messenger of God.

• Australia
17 Jan 07
Interesting ... Does that mean you want to be beautiful? Or that you want to be a messenger for God? Thanks for sharing

• Pakistan
15 Jan 07
Hi, I am not a christian and even havent read the bible. But I would still like to reply here. It is because My favourite character is difinately mentioned in Bible as well. He is difinately the God. Thr Almighty, The Most Merciful Most Beneficient, The Omnipresent, The Most Caring and Loving. Who has been since ever and forever. Who is the sole creator of this universe. I do not think there is anybody other than Him who deserves to be the 'Best Character', thankyou.

• Australia
15 Jan 07
Thank you for sharing, Naseem. It is good to talk again. I totally agree there is none other than God who deserves our praise. We admire certain other leaders, and rightly so, but we must always remember that they were only so because of their faith in a tremendous God, and the way He chose to work through them. While we give God the glory for what these leaders achieve, we still admire them for what they did. The names you give of God are true and there are so many more. I particularly like Isaiah's "The Everlasting Father" I am reminded of Psalm 40:5 "Many O Lord my God are Your wonderful works which You have done, and Your thoughts towards us. They cannot be reckoned up in order unto You. If I should declare and speak of them, they are more than can be numbered."

• United States
15 Jan 07
JOB! he had sacrificed a lot and he loved God no matter what:) how about you?

• Australia
15 Jan 07
Yes, Job certainly is a lesson for us. What patience! What trust! Regardless of anything, Job could declare "I KNOW my Redeemer lives!" I think one thing we can surely learn from Job is that God always uses a bigger shovel. We can never outgive God. Who is my favourite? That is like asking for a favourite Bible verse: it depends on what is happening at the time. Because I have been a leader for most of my Christian life, and I train leaders, I would have to say that Nehemiah stands out as one having so many leadership qualities. In fact I think ALL the necessary leadership attributes are found in the life of Nehemiah.

• United States
10 Apr 07
Their are so many to choose from. I admire Easter, the way she worshipped the King and how her bravery saved her people. That's the way we should be with the Lord. Honor Him and love Him so much. And boldly come into His presence because He is not only our Lord and Savior but our friend, God the Father, He is our everything,

• Australia
11 Apr 07
Esther has a few lessons for us. I like the way she fasted and prayed and WAITED until the Lord directed her actions. She totally depended on Him and He honoured her faith.

• United States
28 Feb 07
Cloudwatcher, This i a tough question, because like you, it depends on what God is doing in my life. I think you can learn things from any "character" in the Bible. I do agree with what many have posted about Job, that in the face of his trials, his face was seeking God's, and God in turn blessed him for it. Daniel, for his ultimate commitment to God, He never questioned the faithfullness of his God, Paul, for his rejoicing in prison. He could not be silenced by mere chains, the list goes on. I think my favorite book in the Bible has been James, It's hard to count it all joy, but it is something I continue to strive to do.

• Australia
1 Mar 07
Thanks for a thoughtful answer. Being a leader/trainer of leaders, I would have to say I greatly admire Nehemiah who carries every quality of leadership, but how can one go past so many others? They all have their qualities and I believe they are there for that purpose. No matter what our need, there is an example to follow. I love the book of James for its practicality in day to day living. It is a book that urges us on to maturity. We can "count it all joy" or "count, know, let, ask" when we understand the mind of God: that He desires the very best for us and will work IN us to produce that. However, for a favourite book, I could never go past Romans. It contains all the major doctrines of the Bible. I believe the biggest problem for many believers is a lack of understanding of WHY they believe WHAT they believe and a study of Romans will supply the answers. Thanks for sharing.