What does this picture say to you?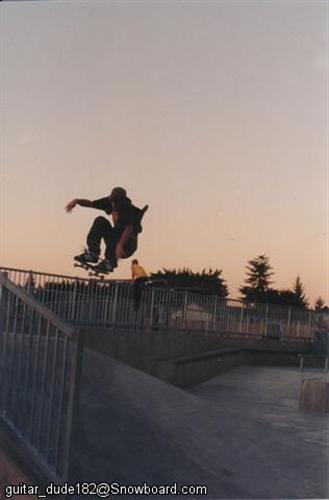 United States
5 responses


• India
25 Jan 07
But i feel the other way round... this is place for photography where people come down with their original pics unedited for reviews and discussion !! thats how we can give the unbiased opinion regarding the pictures. For a genuine lover of Photography... Cropping ... editing... is a negative remarks !! If at all you need to crop do it before capturing in your camera !! Thats why discussing on photography is so beautiful !!

• India
24 Jan 07
thats true... the exposure is on the darker side... but its worth capturing this moment!!

• India
25 Jan 07
which is the camera you used for this and what was the aperture ??

• United States
5 Mar 07
The subject of the picture is perfect. Perfect timing. I also like the sunset in the background where it silhouettes the skateboarder. The image is a little fuzzy. It would have been nice if you could have focused more on the skateboarder. Nothing a little photoshop can't fix!

• United States
24 Jan 07
I like the way you caught the skater in mid air. I also like the time of day. It's as thought you are trying to get a nice color in the back ground. I'm not a pro but I know what I like.

• United States
23 Jan 07
Its ok for a ameture photographer, you certainly caught it at the right moment, just a little dark for me.