can you imagine life without MATH?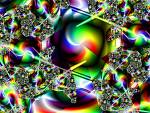 Philippines
7 responses

•
24 Jan 07
we'd all have a bit of a problem buying anything, also our time management skills would go down the pan. theres plenty of the maths that we learn in school which we don't need, but maths is a rather funamental skill everyone needs

• Israel
25 Jan 07
Computers, phiscs and much more are based on math, so if math was to disapear we coudnt invent new stuff. I dislike math and unfortunately I have to study 3 courses of math in the university (I study computer science). But I know that math teaches you logic and stuff that needed in order for some kind of programs to work.

• Philippines
25 Jan 07
Try hooking up on the Golden Ratio..Then you'll see that math cant be avoided because it's been there since the existence of living things..Through time, man was just able to give concrete formulas and theories to what was already there..:)

• India
25 Jan 07
Basic Maths is important for everyone as it is needed for our daily activites so elementary Maths is important and good but too complicated Maths like trignometry, Calculus, Algebra is not needed for everyone, this ewho are not interested in continuing with Maths further can skip learning this and study what they are interested in.

• United States
25 Jan 07
If there were no math, there would be nothing at all. Math started when Adam & Eve begat Cain. Multiplication has been around since the beginning of the dawn of mankind. Math is like everything else, it's hard until you take time to learn how to do it. --My complex view on math, lol.