What movie have you watched recently (new or old) that touched your heart?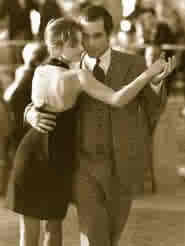 Canada
7 responses

• United States
30 Jan 07
I had completely forgotten that one, how could I have? Thanks for the reminder! What was the one that he and Johnny Depp were in where he was the psychiatrist and Depp was his patient? It's another great one. ~Donna

• Kenya
28 Jan 07
For me it was "boys don't cry." The shocking way human beings can treat each other when they don't understand each other's lifestyle preferences really got to me!

• Canada
28 Jan 07
Hilary Swank absolutely blew me away in that movie. I sat throughout most of it slack-jawed and appauled. And this is a TRUE story to boot.

• United States
28 Jan 07
The Lake House and Philadelphia. Both are so emotional, I was in tears all the while. Got kinda lost in the movie, I mean I felt I was the leading character in it.

• Canada
28 Jan 07
I cried during Philadelphia as well... I haven't seen the Lake House yet but I really want to!


• India
3 Aug 12
The Dark Knight Rises is the most amazing movie I have seen recently which did touch my heart, it's romantic movie but an action movie which really made me think otherwise. I really liked The Dark Knight Rises ...

• United States
8 Feb 07
The film that touches my heart is I Remember Mama. It is a sweet film about a loving family.

• United States
8 Feb 07
I haven't seen movies forever, so I do not have one for now. Maybe someday, we get to go to the movies again.