Impressionist Art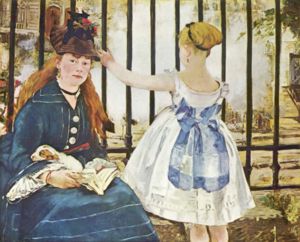 United States
9 responses

• Estonia
16 Feb 07
Yes, i like impressionists very much, and post-impressionists also. My father taught me to love them, in my early teens. My favorite impressionists are Monet, Degas, Pissarro and Renoir.

• United States
16 Feb 07
My favorite is Monet as you can probably tell by my username. Everything he did I love except I'm not too crazy about the haystacks for some reason. I have been to Giverny and it was wonderful. My all time favorite painting is by Singer Sargent. Its Carnation Lily Lily Rose. I saw it for the first time in the Tate museum in London and I just kept coming back to it. I now have a large print in my livingroom.

• South Africa
29 Jan 08
I think that impressionist art is the best kind of art.Impressionist artists paint directly without the need to do preliminary drawings.This style of art makes art seem like magic.My favorite impressionist artist is Manet.


• United States
4 Feb 07
I really love Claude Monet. I especially like his 'Artist's Garden at Giverny' and 'Irises.' However, my very favorite artist (who is not an impressionist, sorry!) is Georgia O'Keeffe. I absolutely love her work. I have two of her prints in my home.

• United States
3 Feb 07
I like impressionist art too. Mary Cassatt is also one of my favorites although I don't see her art around so much. I like many of her paintings with the theme of mother and child.

• United States
2 Feb 07
I like Impressionism a lot, but am more partial to realism. I really like Cezanne and he may be my favorite among the many impressionist artist. I also like the works of Monet and Van Gogh

• United States
31 Jan 07
This is one of my favorite paintings. I love to visit museums and could spend an entire day walking around admiring the art work. I wish there were museums closer to where we live.

• Italy
30 Jan 07
I LOVE Impressionism. It's too hard to me to choose one artist among the Impressionists. Me too i like Mary Cassatt, I love pictures as "Maternal kiss", "A mandolin player", "Young woman sewing in the garden" and so on. Her picture is very delicate, she paints children in a wonderful way. And Berthe Morisot? Another great female Impressionist. But in truth I love every Impressionist, Degas, Monet, Manet, Sisley, Renoir, Pissarro, and so on. Sorry, but I can't tell you who's my favourite, I love them all.