Get Rich Quick

United States
February 3, 2007 12:39pm CST
Casino's, Lottery, Las Vegas, Gambling My mom goes to the Casino's every year, she tries to convince us to go but we won't. She comes back with a couple of hundred dollars more than what she had which is great. I am just to scared to go because if I lost all of it I wouldn't know how to get rid of the guilt. Gambling Casino's, and Lottery have you ever been to one or do you buy lotto tickets, and Win Big. Do other countries have Casino's and Lottery? For those who don't know what they are: Casino- Large building used for meetings,entertainment,dancing, etc, esp. such a place equipped with gambling devices,gambling tables etc. lottery- a gambling game or method of raising money, as for some charitable purposes in which a large number of tickets are sold and a drawing is held for certain prizes or money.
4 responses

• India
3 Feb 07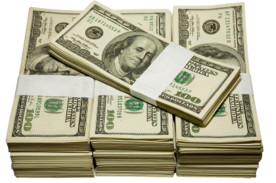 yes, we do have them here though they are not as big as las vegas ones but we do have them. there are people who go to them and lose money. i have met many people who lost huge sums of money. i personally never went to them because i dont like those things. we have lotteries, bridge clubs too.

• United States
4 Feb 07
I do not gamble in any way, I cannot afford to lose. If I were to gamble, and win, then I would probably just keep on wagering, until I lost. I do enter contests, but not any that require a purchase or an expenditure. Like I said, I cannot afford to lose money. I will just give charitable donations to worthy causes. Thanks for posting

• Australia
3 Feb 07
Yes I used to play the pokies every Friday night and lose...of course, and I would by the occasional scratchie....scratch off covered panels to see if you've won a prize....but not these days. Sometimes I go to the pub for the raffles on Friday nights...the money is always for a good cause so if I feel like it and I have some money to spend I go. It's not often I have any money to spare though.