Free From the World,People,Family,Life

United States
5 responses

• United States
5 Feb 07
I have felt like this more than once. I usually take my summer vacation in Tennessee. I rent a cabin in the mountains and turn off the phones. I don't like the idea of just driving since gas is so high but a nice mountain top. Where ther is no people now that is a little piece of heaven.

• United States
5 Feb 07
When I was in college I would have the same impulse, except I did not drive. I would have had to walk away or hitch hike. This is a much abreviated post to what I wanted to do for this discussion, but I have made two previous attempts, and failed. If at some point you come up with three answers from me on this one, I apologize.

• United States
22 Feb 07
Yep-- at least once a week- : ) I love to hop in my car, crank the radio, sing along loud... and drive! I think alot of people wish they could just go away for a bit-- A nice relaxing vacation.. I'm pretty sure we'd still think about all the things that make us want to get away! Somehow I always end up home..

•
5 Feb 07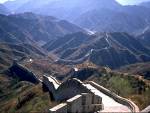 many a time..especially when i separated from my first husband..i wanted to take off and go to China..no joke..i wanted to run off and open my tea house in yi feng county lol..funilly enough i have kinda run off to u.s.a for the minute lol.. it is good to take a day out to reflect..even for a day..if you can get someone to cover for you..it refreshes your mind and you can come back with full vigour to battle it out with life..good luck..

• United States
23 Feb 07
Sometimes when I have been having a rough day, week, etc, I find myself behind the wheel of the car, usually heading home. My thoughts are to drive past the turn to our road. Just keep driving until I can go no further. The thought quickly dissipates and I make my turn onto the road that leads to my home.