Wat Would You Do With A Million Dollars??

Canada
10 responses

• United States
20 Feb 07
I'd buy a log home out in the country and plant sunflowers around it. I'd buy a reliable car. I'd invest money so as to keep generating money from the original money as even a million dollars can go fast (how I'd invest remains to be determined). I would periodically do things to bring opportunity to others less fortunate than myself ... but not just a handout... something that helped them permanently.... I.E. small grants for business development. I would have all the fresh fruits and vegetables I wanted, to support my health, and not have to worry about budgeting and eating less when finances were tight. In the end, I would save a lot on medical bills from that. I'd make sure my parents and sister had what they need, but not just give but invest.

• United States
20 Feb 07
Oh yeah, I can't believe I forgot this important one: PAY OFF STUDENT LOANS, and PAY OFF CREDIT CARDS. And put away a special fund for emergencies not to be touched for anything else.

• United States
19 Feb 07
I have always wanted to win the lottery or go on a game show like Wheel of Fortune or Deal or no Deal So, I would have plenty of money to take care of me and my family. Of course, I definitely want to give some to charity. I would give to my church and I also have some other charities lined up as well.

• Philippines
19 Feb 07
Wow! I have a million dollars?!?! LOL. First, I'd save half in the bank on a time deposit or something that would make it earn interest. Then I would save some for my daughter's education, invest on a home for our family and give some to my parents for vacation or soemthign that they would enjoy. I won't give cash to charity but perhaps i'll buy groceries and books ofr children to enjoy. Those are things they would definitely use.

• United States
19 Feb 07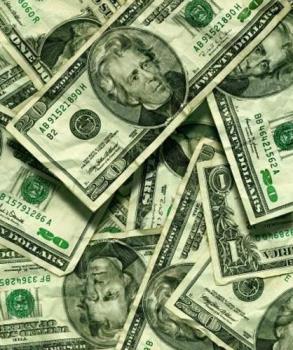 If I had a million dollars, I would give some to my family, put some in the bank, give to the local shelter for people that need things, pay off our house and buy a new car. If anything is left, it would go into savings bonds.

• United States
20 Feb 07
If I had a million dollars I would buy a mansion somewhere beautiful and tropical for me and my friends to live in. I'd have a pool, gym, tanning bed, and fully stocked bar for my live in friends and myself. Anything I had leftover I would try to give to the needy [after buying myself a couple of tattoos and piercings and other things that I didn't really need].

• Brazil
20 Feb 07
If I had a million dolars... first i would put them on the bank.. for a month at least... I think it would make my money increase... Next I would buy some cds and dvd of my favorite rock band. and I could buy a lot of fun thing and make a trip... I don't know what I could do more.. Maybe buy a book I'm wish

• United States
19 Feb 07
I would do what any other human being would do, Spend it. I would spend a some on it on a cars and homes for my family then put a chunk of it into the stock market and then the rest will be put in the bank so that it could grow and so my future children would be able to go to college and pay for it without any loans. I would also give a bit to the church and to charity bcause there are alot of people out there that are less fortunate than me so I don't want to be gready.

• United States
19 Feb 07
I would pay of all the bills first and give my family a nice amount to make their lifes easier. look fora new houses and car too

• Australia
19 Feb 07
I would take my family on holidays around the world, give it to members of my family who need it and then invest the rest and hopefully make more money so that I can do all of the above again and again.

• United States
19 Feb 07
i've always said that if i had a million dollars, i'd open 3 savings accounts or maybe cd's at 300k each and blow the remaining 100k on whatever i felt like (at this point in time, it would be to spoil my girlfriend rotten lol). then when those accounts got up to 500k or 750k, i'd siphon them back down to 300k and use that money to open more accounts at 300k each, thus living off the interest the rest of my life =) honestly don't know if it would work that way, but that's what i would *try* to do.