Buy Britneys Hair!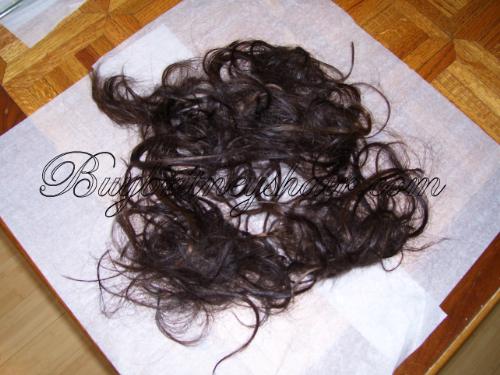 United States
February 19, 2007 3:14pm CST
It was only a matter of time until the salon where Britney sheared her hair off, tried to sell her shorn locks. Ebay took the auction down and now they have started their own website with a minimum bid of 1 million dollars. Oh, you get the can of Red Bull she was drinking and her blue Bic lighter as well! Click the pic to find out the website!
5 responses

• United States
19 Feb 07
This is just crazy. I see no proof that this is her hair. The salon can say anything they want it doesn't make it true. I doubt that anyone will buy this. At least I hope no one will!! Can you imagine? - stars will all shave their heads and start their own websites to sell their hair.

• United States
19 Feb 07
Actually, it is her hair. They showed video of them scooping it up. However, Britney had so many extensions in her hair that most of it is hers only in that it was in her head! Sad, sad, sad. Note to self, when I become famous and have my melt down, either don't shave my head or remember to take my locks with me!

• Switzerland
22 Feb 07
This is one of the most pathetic things with eBay. People put the weirdest things for auction, from debris of the Columbia space shuttle to a roll of toilet paper from the studios where the Beatles recorded "Abbey Road" (which went for an amazing £40,000!). I visited the site you mention and was also appalled by the stupidity of some people. The only consolation is that the money should be distributed to various charities.

• United States
20 Feb 07
I just don't get it. What would someone actually DO with Britney's hair, or her Red Bull can? The lighter could come in handy if it works. LOL This makes no sense to me at all, and if someone actually BIDS $1,000,000 for this, they obviously have way too much money.

• Canada
19 Feb 07
Even if the items could be authenticated, who the heck would want it? Our obsession with celebrities is ridiculous!! Who gives a rats a** about Britney's stuff. WOW. People are nuts, the sad part is, somebody will buy it.