Which sport you make/made at school?

Italy
February 21, 2007 4:01pm CST
I made volley. Everyone in my class wanted to make soccer. In Italy soccer is The Only Sport... however the prof. forced us to make volleyball. Which sport you make/made at school and which one you would do?
5 responses

• Italy
23 Feb 07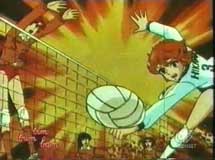 when I was a kid I used to do volleyball as sport and I did that at school and after school. Yes it is strange in italian school they don't make play football that is the national sport, instead of volleball. Maybe because football is a sport not very good for girls.

• United States
22 Feb 07
I was able to play most sports in high school and I really loved baseball. Probably because I hit a home run the first time I tried :-) Basketball is fun too but it's hard to make baskets.

• United States
22 Feb 07
I was a member of the girls soccer team. I was the only frshmen who made first string. I was the goalie. I would liked it better if I was able to run around the field.. I was also on the girls track team. I ran the mile and the mile relay.

• United States
21 Feb 07
I tried basketball but that didnt work out to well for me. I just wasnt tall enough nor did I have the shooting abbilities. Smoking a pack a day, I did run the mile in track. No one I knew could believe, that me, a HEAVY smoker, could run a mile. I actually did pretty good too staying in the 5 minute range. I tried the long jump, but didnt do very good LOL. Thats about the extent of sports I did in school, unless you count running off school grounds to go ditch.

• Italy
2 Mar 07
i tried almost everything, starting from volleyball, swimming, football, baseball, backup, tennis, rollerblades, artistic gym, dance... my teacher made us try at least 4 sports every year!