Hello, It is Snowing Here In Flagstaff, Arizona right now! How is your Weather?

United States
February 23, 2007 7:51am CST
Here in Flagstaff It is 6:45 AM On Friday Morning Mountain Standard time! I am on My Lot for lack of anything better to do at a quarter till 7am and it has started snowing a great deal here. We really need the snow pack for protection from spring and summer wild fires and for our water supply! What is the weather doing where you are, What day is it and what time?
10 responses

• Grand Junction, Colorado
23 Feb 07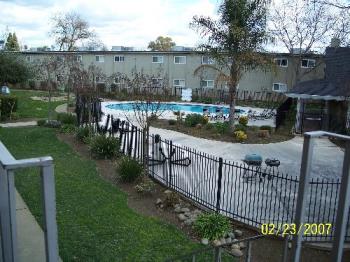 Right now it's 1:00 pm in Sac, Ca on Friday and it's very cold, partly cloudy, no rain and never snows. What a difference from last Friday and Sat when it was 75 degrees outside. I attached a pic of what it looks like from my window right now.:)

• Canada
24 Feb 07
I am just wondering what very cold is to you guys out in California? I live in Northern Alberta , Canada and it has been freezing here also! Freezing to me though is minus 40 degrees celsius and up to minus 50 degrees with the windchill! So what is very cold up in California? I plan on going to San Diego to take my daughters to the Zoo and Sea World some day when they get a little bit older!!

• United States
23 Feb 07
it's friday and i'm right down the road in prescott arizona. it's cold and windy at 7 am.

• United States
23 Feb 07
I used to live in Prescott Valley right off Robert Road! Small world Huh? I lived at Robert and Nace and Robert and Tant, Hey I used to Manage the Hollywood Video there too! The one In Precott Valley!

• United States
23 Feb 07
We don't have any snow right now. We have some beautiful sunshine today. We haven't had much snow all year. It has been a very weird winter. It is Friday, February 23 at 8:57 a.m. the birds are singing and it is getting warmer outside. I'm so ready for spring and summer.


• United States
26 Feb 07
Hi Hmike_d, Is it humid now? Would you further explain the different 'seasons' in the Phillipines? For example: Australia is close to exact opposite of the USA. When it's winter here, it's summer there. Is it the same in the Phillipines? When, in your opinion, would be the best time of year to visit the Phillipines? Thanks!

• Canada
24 Feb 07
It is now Saturday the 24th i believe now .... LOL!! It is 3:40 a.m. and yes i am still on mylot but oh well what can i say it is addictive ... LOL! It is snowing here also and i am in Northern Alberta, Canada and it has been snowing like crazy here! Almost everyday for the past week and i mean lots the roads after being plowed everyday have huge snow banks on the sides of the roads and Highways now and not too mention the shoveling it seems almost useless! It hs definately been snowing here more than our fair share over the past week! Stay warm and God Bless!!


• United States
23 Feb 07
Hi Flagbabygirl, Glad to hear that it's snowing in Flagstaff. Being from New Mexico, I understand how important the snow pack is for fending off the wild fires. We had great snows this winter. I feel confident that it will be a big help come summer time. The meteorologists predict snow showers for us tomorrow ... probably the same storm that's passing through AZ now. But, right now 2/23 6:54a.m., the sun is rising, the skies are blue, and it looks like it'll be a lovely day. The temps have been in the mid-fifties the past week. So, I'm gonna' enjoy it while I can. Have a great day, and if you're able, enjoy the snow!

• United States
23 Feb 07
rright now am in Tenn where the sun is trying to shine and out west if it snows any where flag will be the place to be. every time we go thru there it has been snowing ha ha I live in Vegas so I surpose the sun is shinning there to I want to get back there for Tenn has such a high humidity it makes it cold here I liek my no humidity of Vegas ha ha


• United States
26 Feb 07
Flagbabygirl, Yup, your snowstorm did track our way. We only got a dusting, which was gone by late morning, but hey, we'll take whatever comes our way. Ronita, Love you post about relativity! Being from upstate NY originally, I get that cold in NM or California is just not the same as cold up north. You know it's cold when every bone in your body is cold. That's why I left the snowbelt. Ugghh, just remembering it makes me shiver!