Say you had a serious car accident what things would change (effects)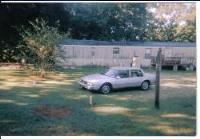 United States
October 14, 2006 3:36pm CST
I know you all say why did she ask this question? I am going to tell you why? Sept 4, 2004(Labor Day) my life changed for the worst I had a seroius car accident where I almost died. I blacked out from my sugar diabetes and my car went into a tree and caught on fire. I did come too by the grace & glory of GOD. I was able to climb out the driver window with 2 broken legs & a broken hip. I was taken to 3 different hosiptals. Where I stayed for 45 days and then was sent to a nursing home where I stayed for 6 months.(I was told by 3 different doctors that I would not walk again). My life changed that day forever.I thought it would never happen to me. I was a very active pesron, whom worked at a prestigous University plus was in college doing everything right in life. My whole life that day stopped. I was ready to give up but I have a wonderful fiance' whom stuck by myside through it all 24/7 and a wonderful GOD that would not let me give up. I ask you all this because we should always be THANKFUL for a GOOD OR BAD DAY with a smile on our face & heart. GOD BLESS LSHAUNA1
2 responses

• United States
30 Oct 06
I'd say you were one very lucky woman and God was definitely on your side. I'm so glad you have such a wonderful man by your side. I have diabetes also, but mine is under control with diet, exercise and several pills a day. Is physical therapy going to help you walk again? I'll keep you in my prayers, my friend.

• United States
31 Oct 06
Yes Claudia I was very lucky the Lord spared my life I give him my glory & priaise everyday. I know he is a wonderful God. I truly believe he got plans for me in the condition I am in. I have started back to therapy it is helping but my fiance helped me more than anything especailly for him sticking with me through it all that is true love. I would not trade him for anything or anybody. Just keep me in your prayers, prayer changes things.


• United States
31 Oct 06
Yes, I thank God everyday. Everything changed in my live, my plans to get married to my wonderful fiance'. i am going through physical therapy now again 3x's a week and it is helping but I must give credit to God & my fiance' he did so much working with me to get me up and about to where I am today. He started me on a cane from a wheelchair, now today I am walking without a cane. God has been truly good to me. I do have a true testimony. God Bless.