Have you all seen the movie "The Doors"?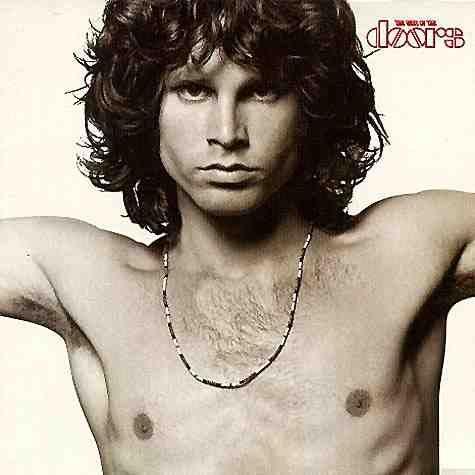 India
February 26, 2007 8:11pm CST
Hi! i recently saw (for the 20th time!!) the movie "The Doors". Boy, does Oliver Stone know how to make movies?? And how smugly Val Kilmer fitted into the shoes of Jim. It was amazing to see the movie again & again!! i cant just stop craving about it.
10 responses

• United States
19 Oct 07
I love the DOORS ! ! Jim Morrison is very talented ! I love him, And I loved the movie ! ! My husband got it for me bacause I am such a big fan ! ! And I watch it every chance I get.

• United States
31 Mar 09
I love The doors, too! I had a huge crush on Jim Morrison when I was a teen-ager! He was still living then!

•
9 Jan 08
The movie is cool, but if you want to see some real true to life stuff find some of the old concert and tour videos. I know some if not all of them are on DVD. 'The Doors in Europe" is particularly good with behind the scene footage and interviews with other people, such as Grace Slick (Jefferson Airplane), who were on the tour with them. Some of the scenes in the movie were based on this documentary.

• India
27 Feb 07
Yup...have seen it as I am a big time fan of Jim Morrison poetry. The storytelling was not entirely convenient for less knowledgable door fans. Screenplay could have been better. But overall, it was worth the money I dished out for the DVD.

• United States
27 Feb 07
I've never seen this movie, but I really want to see it. I've read in reviews that it made Jim look like a raving psychopath and a lot of fans dislike it, which just makes me want to see it more so that I can form my own opinion. Since I wasn't alive in the time that the band was around, it's kind of tough for me to get an idea of what they were like at the height of their popularity. What do you think about the way the band was portrayed?

• India
27 Feb 07
The Doors are the doors to enlightment. You gotta understand the soulful poetry of the geniuss before passing your judgement. There aren't many artist in the history who've survived after saying things like "Kill your father and F**k your mother"


• Portugal
15 Sep 08
Hello. I've seen the movie, it's one of my favorite movies. I really like The Doors. This year I've in Venice Beach and could see the place where they lived for some time. The house where they lived has a big picture of Jim, painted in one of the side walls.

• United States
14 Jul 08
I feel that if you look at the movie from a theatrical standpoint, it was very good. Val Kilmer is a great actor and he sung all the songs in the movie. I have read that even the surviving band members themselves had trouble distinguishing Val Kilmer and Jim Morrison's voices apart after seeing the film. However, on a historical standpoint, I thought the movie lacked a lot of things. It portrayed Jim as an out of control psycho the entire time. I have read John Densmore's book entitled "Rider's on the Storm", and although he does shed light on the often outlandish behavior of "The Lizard King", he also makes it a point to show the other, softer side to Morrison. Also, many interviews with Ray Mazarek also show the fact that Jim Morrison was a great man. All in all the movie was entertaining, but it can be offending to true hardcore Doors fans, which I am.

• United States
14 Jun 08
Yes I've seen it, it's a good one. I suggest to those who haven't go out and buy it, yes it's worth buying!

• United States
6 Aug 07
I have not seen the movie but want to. I love the Doors! But I have heard that Val Kilmer's representation of Jimmy is poor. Still want to see it though.

• Canada
4 Mar 07
I received this on DVD as a Christmas gift last year, and I must say it was a very excellent movie. Val Kilmer does a great job. Of course, I didn't know Jim personally, but from what I've read about him, Val Kilmer played the role very well. Definitely recommended to any Doors or Oliver Stone fan.