What if you find out your partner did drugs?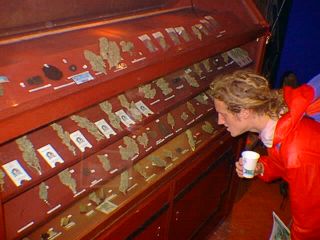 Canada
February 27, 2007 8:27pm CST
Drugs is a common problem nowadays. Some people dont even consider it a problem depending on what they use or what it is for. But drugs are drugs right no matter what kind or what purpose. Drugs range from cocaine, ecstasy, marijuana, or prescription drugs which some people get addicted to and many more. But what if you find out now that your partner once did drugs in his life? What if he used to taste it for fun once or twice? Will it affect you? But what about if you find out your partner is using drugs now? What will you do? This discussion topic is inspired from the movie Weeds which made me think of all those partners or spouses who take drugs behind their other half's back.:)
5 responses

• United States
28 Feb 07
To be honest with you is if he should ever get busted good chance you could get busted also. Do you have children? think about the possiabilty of losing the children and they are put into the lousy sysstem we have. Is it really worth it? You can only make the decision.. But speaking for myself i would want to be with that partner..

• United States
28 Feb 07
I would be devastated. I will talk to him about it if he was still acting right. If not, I will probably leave him for my kids' safety. I don't like my kids around a person who is like that.

• India
28 Feb 07
well if i come to know tht my partner used to take it but now he is thru, in tht case i wont have much of problem cos i cant do anything for past. now comes if she wud b in at present then i wud first like to asertain that she hasend gone into it cos of me and then will make it work with her and do level best to get her out of it

• United States
28 Feb 07
What?! He did them without me? J/k.

• United States
28 Feb 07
Ask her or him what kind, does he or she have some left and if they were pills. If so, right on. JK!