This is another boring topic: How many of you heard about Dracula?

Romania
March 2, 2007 1:22am CST
And how did you hear about him?What was your source of information?Whas is Bram Stoker?Whas it CNN?Whas it Discovery Channel?Or was it hystory books? I am asking this becouse: 1.I saw a short documentary...from Discovery Channel..."The most evil men in history" series..and the episode about Dracula was very exagerated. 2.I was talking a few years ago with a friend from another country and I was shocked to discover that a lot of people beleive Bram Stoker's novel is actually a true story.And the fact that my friend didn't know that Transylvania is one of Romania's regions shocked me as well. I thank anticipatory those who will leave two words here,by answering my question.
9 responses

• United States
3 Mar 07
I really couldn't tell you where I first heard of Dracula since I had heard about him as a child. I don't believe Bram Stroker's version. I do believe that Vlad the Impaler was also know as Dracula. We are big history channel, discovery channel etc fans.

• United States
3 Mar 07
Hhummph what is that supposed to mean pal?? LOL ;) Not sure if I should be offended, proud or if you are telling me to shut up? Kids are good. Well my little guy seems to be getting a mild cold or he is getting some alergies. Mine are acting up a bit too. Take care!

• United States
3 Mar 07
Grr I just tried to respond to the comment you left me on my profile and it said I couldn't cause we weren't friends. There are several bugs in the system lately.


• India
2 Mar 07
ok fine, those are my two words------------ hee hee---now let me answer, i dont remember very well but i think i had heard about him quite a long time ago, probably on TV, a movie i guess so, i had recently read this novel too when i was teaching in school, a few pages only, but i will love to read it till end, because i really enjoyed while reading it. well i am smart enough to understand that is only a story hee. hee. oh my now the last question , another time for shock------Transylvania is a region of Roamania, thanks for that i think i disqualified, i have answered this question in so many words, although the requirement was of two words-------

• Romania
2 Mar 07
Oohhh ..no candies for you this time!!*shocked and upset* lol..I know a few things about India...but they are general things,like what gods you had in the past,the british colonies and just a few more. Yes..Romania (now a days) has 4 main regions :Transylvania,Wallachia,Moldavia and the Danube Delta.Vlad Tepes (aka Dracula) was the Price of Wallachia ..and not Transylvania as I keep hearing.He was a prisoner for a while in Transylvania,but he has no castle there. So the book that you are reading(if it is Bram Stoker's Dracula) is pure fiction.This character was chosen becouse Vlad Tepes was quite ruthless with foreign "forces" who wanted to take over Wallachia. Take care and thank you for answering :)

• India
2 Mar 07
dont be upset , take it lightly, and thanks for this information


• United States
3 Mar 07
I learned about the Count from old Bele Lagosi movies on tv. I always found him facinating. I had a friend who just "loved" Vlad so even if I hadn't known anything before, I did after. I did know that Transylvania is a region of Romania - I even have a friend who's family is from the area! When I saw a local resturant called Drakula I had to call her & tell her about it! We call it Transulvania because that's the "outsider's" name for it - "across the woods" is the translation of that name. Like you always hear the stories from the winners. Why are the Blackfoot called that, because we allied with their enemies.

• Romania
3 Mar 07
Only that he was a Prince...not a Count :)) The translation for "Transylvania" is the good one..I am amazed that someone who lives so far know something that even in Romania seems to be forgotten. Thank you. PS:Do they serve good food at that restaurant?We have one restaurant called Dracula here,too...but their food and cooking style is awful.

• Malaysia
3 Mar 07
How did i first found out about vampires and Dracula? Probably through reading Bram Stoker's book. But it had been a decade since i started finding out about vampire. The book wasn't my only source about vampires because i'm a bookworm in my younger years and still is. Plus, there are a lot of other authors that write about vampires such as Anne Rice but i have to admit that Bram Stoker is the original author to start writing about vampires. Besides that, I also regularly watch documentaries on Discovery Channel. I'm pretty interested in the whole supernatural stuff but i don't completely believe in them.

• Romania
3 Mar 07
Only that is NOT a supernatural fact this one.He was not a vampire,but a respected and loved Prince and Ruler of Wallachia.And the only thing he has to do with Transylvania ...was that he was put in a jail there for a couple of years. And the stories you hear about Vlad Tepes on Discovery Channel (I am sory to say this) are mostly wrong.

• India
2 Mar 07
What should we be remembered for? Let us for a moment pause to reflect what it is that for which we would like to be remembered for by future generations. Will we be remembered for how many mosques our generation has added, will we be remembered for how many temples our generation has added or will we be remembered for how many gurudwaras our generation has added? No, not at all. We will be remembered only if we give to our younger generation a prosperous and safe Nation, resulting out of economic prosperity coupled with civilisational heritage.

• India
2 Mar 07
do u think really draculas present but i am not beliving bcause i came to heard this word from movies but really i didnot came to see that people so if u see them plz give me alert where u seen.

• Romania
2 Mar 07
Dracula was actually Prince Vlad Tepes.And he was called Dracula becouse his father was in the Order of Dragons.Vlad Tepes was ruler of Wallachia(one of Romania's regions). And you gave the perfect answer for those who ask themselves why did I came up with such a boring discussion. Thank you.

• Philippines
3 Mar 07
I personally don't believe about Dracula or even vampires, they are just pure folklores. But I think Bram Stolker based Dracula's character from Vlad 'the Imapaler' Tepes, from Walachia, which is now a part of Romania. The title Dracul (meaning dragon) was given to his father which has a shield that has an emblem of a dragon on it. Vlad Tepes (then Vlad the Fifth) gave the title a new meaning by his habit of drinking the blood of his victims, from many wars that he'd battled with. Impaling his victims on stakes was vlad's favoured method of execution, in which he had once triumphantly impaled 20,000 of his enemies..

• Romania
3 Mar 07
Yes,you are somewhat well informed.The title of "Dracul" was given first to his father,becouse he was a member of The Order Of Dragons.Vlad Tepes inherited it from his father. But Vlad Tepes(Tepes meaning Impaler in romanian words) didn't drink the blood of his victims..and he impaled more than 20 000 enemies.The drinkind blood thing came from legends..and not romanian ones.Mostly turkish legends. Yes,his favourite method of execution was impaling his enemies.Becouse of the results.As an enemy,it was imposible not to be horrified and frightened when you see before you a forest of impaled people,therefore loose your courage and initiative.The impaling was quite a good tactic for those days :)) Thank you for answering.

• Canada
3 Mar 07
I have heard of Dracula a little bit, but I was watching on tv and it said Dracula passed away long time ago. I also heard of him in the encyclopedia.

• Singapore
2 Mar 07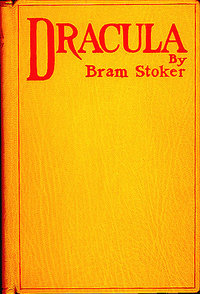 Goodness, the things people believe in nowadays... lol:P Check out http://en.wikipedia.org/wiki/Dracula for a very detailed elaboration about Dracula. But gosh, the book is so boring. I read through the first few chapters and simply cannot continue. I also don't like the language used - so tediously worded, long and naggy!

• Romania
2 Mar 07
Oohh noooooooo! WHYYY WHYYYY WHYYYY????? If I read one more time something related to Bran Castle and Dracula (the 2 of them have nothing to do with each other lol).........Well...I really don't know what I will do but it won't be pretty... :))) Thank you for giving that link.It has some mistakes in the article.If it have been written by a romanian(hystory teacher for example) he sure wouldn't have a diploma anymore. Oh well....thank you for answering :)