Have you planned a memorial service for a parent? Any ideas to help me plan?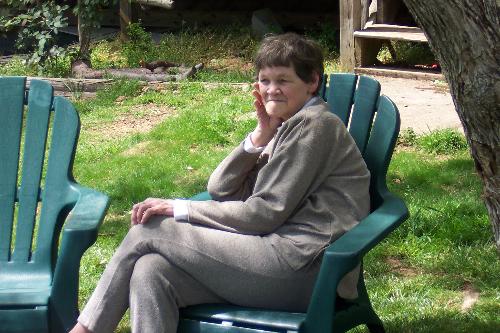 United States
March 6, 2007 10:25am CST
My mom passed away 2 weeks ago, my sisters and I (along with our spouses and my daughter) are planning a memorial service for her. This is new to us, and we don't really have a clue what to do. We have already arranged for the church and the family hall to have a "reception" type gathering afterwards. We have some songs in mind (my sisters and I sang in our church folk group in high school). Mom always loved those songs so we'll use some of those, and we know the choir will be there for us. I have also purchased some red dress pins from the American Heart Association to distribute for the "go red for women" campaign in mom's honor since she died from congestive heart failure. If any of you have planned a memorial service, would you have some ideas that you would be willing to share with me? Thank you, and thanks to those of you have asked about mom.
2 responses

• Netherlands
6 Mar 07
First allow me to express my sympathy for you and your family with the passing away of your mom. So far what you are doing seems all excellent. The dress pins are a fantastic idea since you are not paying tribute to your mom byut helping other people as well. I have never planned a memorial service but a good friend of mine made a memorial table in the church when her daughter passed away. On this table she placed favourite things that belonged to her daugter. Also it might be a good idea that have some kind of audiovisual memory like a slide show. Lighting candles is a good idea and maybe you have a collection and donate the money to your mom's favourite charity. Just some things from the top of my head.

• United States
6 Mar 07
Thank you for your expression of sympathy, it means a lot to me. Thank you also for your comments and ideas. My sisters and I will be meeting tomorrow night and I will pass along all ideas I get.

• United States
6 Mar 07
When my mother passed away almost 10 yrs ago I sat down late at night & thought all about my mother & what she meant to me other than just my mother. Then in the morning I went through my photo albums & picked out several photos of her. I made a collage of these photos in sequence datewise. I then wrote a poem detailing the collage history. I was in tears the whole time reading it at the service. I had to stop many times to get myself back on track. I was amazed at all her friends comments to me after the service in church. They never though I was that sincere & loving. But they now know & I still have contact with a few of her Bingo buddies whom I knew just from glancing meet & greets & playing Bingo with them & mom. In all my life I had never seen my father cry yet I swear I saw tears from him as I read the poem. He denies it but that's fine by me. Well that's how I went about a memorial for my dear loving mother. God rest her soul. May the Lord be with you throughout your ramaining days & may your mother always be looking down at you with all the love she has. I'm deeply sorry for your loss. Prayers to you & your loved ones in this time. I prefer to call it a "Celebration Of Life" not grief or sorrow. I feel it's a time to really celebrate the life one has lived rater than grieve them leaving. Thanks for this absolutely wonderful discussion. Prayers going out now. Happy postings from Grandpa Bob

• United States
6 Mar 07
Thank you for the prayers and condolences. Thank you also for sharing your story. My sisters and I are gathering pictures as my daughter suggested making a collage of memories. We lost our father almost 19 years ago, however as many know this is a much greater loss. We will celebrate her life as she was a wonderful, caring person, who will be missed emensely. These are the kind or posts I prefer, they help us get to know one another much better. Thanks again and take care Grandpa Bob.