Meditation with Open Eyes and with Mudras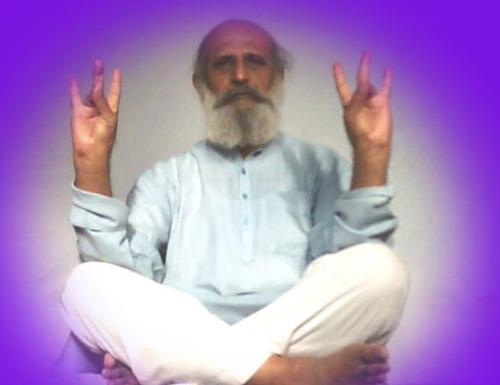 Ahmedabad, India
March 7, 2007 9:41pm CST
One can easily meditate without closing eyes!I know few persons will be surprised about this, but it is true!People are doing meditation with keeping eyes open and still get in to deep meditation: It is said that those who are not able to meditate even after closing eyes, have to try out this methopd with open eyes! Why? It helps because you can see surroundings easily so your try for concentration will be more intenseive and this will help you ... And well Mudras are helping in this kind of meditation because few mudras have signicance to provide concentration: Here one can see that third fingure and thumb have touched and other fingures and palm has its own position with little streatching to keep those open! One can meditate keeping this position or put the hands on knee with holding this mudra! So try out and put your experience here to share... Well this is a way to work out on your situation also! Open eye meditation involved your ditatchment from out side while seeing and meditating both are there and then you are totaly inside or connected with inside and the eyes have just passing something but you can not notice that!Shri Aurobindo used to this kind of meditation and his yields were tremendous!Here any one tried out or done successfully this kind of meditation?
3 responses

• Netherlands
14 Apr 07
I have watched your video Healwell but I haven't tried it yet. But I've heard my yogateacher talk about open eye meditation including the candle for focussing.

• Ahmedabad, India
15 Apr 07
It will take time to get success; but after that one will feel that the progress is going some how fast!

• Australia
15 Mar 07
I have done this but am not disciplined enough to persevere with the practice. I also have very dry eyes so I have to overcome this or push through this on the way to the state where it doesn't matter if my eyes are open or closed. But it is certainly a discipline as it's easy to be distracted by movement and be pulled out. Obviously I'm not involuted enough, or not diligent. Practice practice practice to stay centered. Do you do anything particular yourself for the equinox?

• Ahmedabad, India
15 Mar 07
Yes Tetchie! You have done sincere effort and so you have factual data to say I agree that those who have dry eye, for them to perform this is not easy! I must put this thing with the writing but I forgot ... Sorry for that! But it needs more practice and you have to set your eyes in perticular position in which you can feel omfort as well as your focusing can not get any disturbance! I preffer silent place for atleast 40 minuts to do this kind of meditation and Iset my eyes with low profile but focusing is far on a wall or a flower or sky. You can do this with laying down also! I do that too but open eyes with low profile helped to make other things in hiddenposition so it is more comfortable! Who ever has dry eyes can wash eyes with water and use soft towel to clean and then do this! All the best for next sitting!

• United States
3 Apr 07
I have not yet tried meditating without closing my eyes, but it sounds as if it might have its benefits. I will give it a try soon and try to get back to you with my resuls. Thank you for the advice!

• Ahmedabad, India
3 Apr 07
here is my vedio url which deals with the open eye meditation http://www.youtube.com/healwell you can go there and watch

• Ahmedabad, India
3 Apr 07
sORRY THIS IS THE CORRECT HTTP SITE ADRESS: http://www.youtube.com/healwell51 Please go and watch the vedio on open eye meditation...