how do you recognized your friends here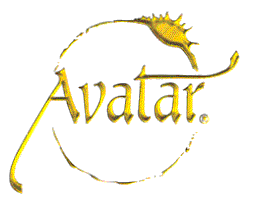 Philippines
March 15, 2007 7:53pm CST
how do you recognized your friends here in mylot? i am able to recognized my friends here through there avatar but when they changed there avatar im kinda confuse who are they,there was one time when i try to see the profile from one of my friends but i wasnt able to see the profile i was able to know her through her avatar but i wanst able to see her maybe she changes her avatar or she deleted me,do you also have the same problem of your friend who keeps on changing there avatar?
7 responses

• United States
16 Mar 07
At the very first when I joined Mylot I used to remember my friends by avatar. But gradualy it was getting tough, because people keep changing avatar and also sometime different people use the same avatar. So, I started to remember the usernames of my friends. Till now it is going like that. I know it is not possible to remember all hundreds of my friends user name, but with whom I am close and come across everyday I surely do remember their user name.

• Philippines
16 Mar 07
im also thinking about changing my avatar.. maybe weeks from now. same as you, i also used avatars to recognize my frnds here..... you see..we have lot of papulation here... and i admit that memorizing very uncommon names is hard thing to do so im just counting on avatars.

• United States
16 Mar 07
I do remember by avatar,but alot of times i remember their names to in case they change their avatar.Thats why i try to keep the same avatar,but i am thinking about changing it,because i had it for so long.So keep that in mind.I might be changing it.*disvachic*

• Manchester, England
18 Mar 07
I change my avatar quite often and I have probably confused a few people in the process. Personally I tend to remember the usernames of the members that I respond to most, but even if I forgot the usernames it would not really make a lot of difference. One of the first categories that I visit is "discussions my friends started", so the topics would be found whether I recognised the member or not.

• United States
16 Mar 07
yes sometimes I do. I always just look at the name now and that helps big time. I have friends that change their avatar like they change their cloths.heheheheh

•
16 Mar 07
I try to go with user names first. Avatars come second. Those I recognise the most by their user names, are really my friends here on myLot, the one's I reply to their topics a lot.. So it doesn't matter if they changed their avatars. it's the new ones I try to concentrate on. Frankly I think an avatar should have some sort of relation with the user name.

• United States
16 Mar 07
I too recognize my friends through their avatars but more than once avatars have been copied which has led to mis recognition. So nowadays I look at the avatar and the name too. I don't know why people still avatars..that's the last thing we need other than cheating and spamming! If you know your friend's name then do this www.mylot.com/username and maybe it will take you to her profile.