When fear is NOT a factor!!!!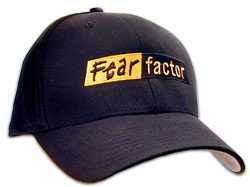 Philippines
8 responses

• India
4 Apr 07
spiders are my biggest fear. they are so repulsive and sickening. i really feel an chill down my spine to se them crawl!!!

• Pakistan
10 Feb 08
I also hate snake and try to keep me away from this dangerous thing. It is very dangerous and I and many others are afraid of snakes. There are some people who keep the snakes as pet. this their hobby and they are very little and rare people. They are professionally snake keepers. They know all about the habits and kinds of snakes. They are brave enough to have snakes.

• United States
2 Feb 08
The only fear I really have is losing another child....Everything else is just "whatever" to me...sure there are things I dont care for or like such as spiders for example but I dont 'fear' them...I just dont care for them thats all..

• Canada
2 Feb 08
Rats......rats....rats....Gosh, how I fear rats! When I was young, I got bit by a rat, ended up with major infection!

• India
27 Jun 07
i fear for nothing. fear is not a factor for me.

• Philippines
16 May 07
Gosh!for i'm afraid of every creeping creatures!that includes snakes even little worms and slugs ugh!and those w/ many legs!lol i remember long ago one time i past out when i almost stepped on a snake in our backyard. thank God my cousin was there to rescue me Whew! i woke up crying!lol


•
7 Apr 07
I like watching FEAR FACTOR. The contestants do everything they can so they can win. The pay is good by the way. Considering what they do, gosh, it's scary sometimes. For me, I like to exotic food, if I'm one of the contestants to eat those weird food, I think I don't have a problem with that. heheh...I eat pig's intestine,gizzard,liver,nose,ears,...snake,frog,aligator,rabbit,turtle,horse meat, I ate this but I didn't know what it was, but it was taste though.heheh... But I'm scare of is to be in the water to hold my breathe as long as I can, swimming... ohh...