after work,what will you do?

China
7 responses

• Canada
3 Apr 07
First i would like to say welcome my new mylot friend i hope you enjoy the mylot experience as much as i do. Now i am a single mother and if i am working through the week when i get home it is usually a busy time i have to start my house work and get supper for the kids and help with homework and pack lunches and then usually rush off to my gym workout but then when i get home comes my best part having a hot shower and climbing into my favorite fuzzy pjs and booting up my computer to work with my mylot friends that is my favorite time of the day. If it is a Friday that changes a bit cause i dont have a gym class on Friday and i dont have to make lunches for school the next day so it is usually alot more relaxing and slower paced.

• Philippines
3 Apr 07
after work i would go home immediately because it takes two hours for me to reach home. then i would eat "dinner" then sleep! i would go online when i wake up before i go to work.. what a life! heheheh! oh, on the way home i would either read or listen to the radio..

• India
3 Apr 07
walking the beach, eating, reading, sleeping, maybe taking out the boat also

• Malaysia
3 Apr 07
When i get back to work, i sit in front of the computer.. doing things.. like reading articles.. mylot.. blogging... and then sleeping

• Canada
4 Apr 07
After work... I get home to work some more, that's what I do. Having a family is a great thing. It also means more work. I work full time outside the home, and then when I"m finished each day I get home to work even harder. From cooking, cleaning, tidying up, help kids with homework, take the dogs for a walk, .. it doesn't really stop :) OK what do I do when I really have a break? Reading is relaxing, or writing. I like to draw and paint when I can.

• India
4 Apr 07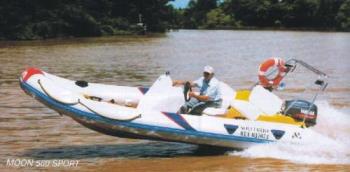 You meant to ask what we do after coming back from work. Well after I come back from work, I have my liesure coffee, watch some tv show, check mails and discussions on mylot. Go out for a stroll. Chat with friends. Go and play some games. etc.

• United States
4 Apr 07
Want to welcome you to this most wonderful of sites. There are people from all over the world and they have new and wonderful ideas. I hope you enjoy this site for many days to come. I love music so when I go home I take a shower. Turn the phone off and put on my soft music and go and sit on my recliner and lay back in it. My music takes me to a place where my mind and body can relax.