Occultism: Stretching man's beliefs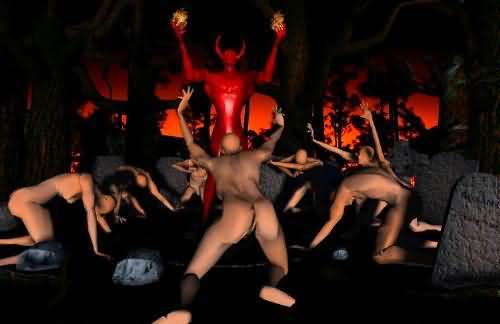 Philippines
April 7, 2007 10:09pm CST
The world's mysteries had broaden the people's minds, influencing the way they think and live. Satanism, witchcraft, ESP and astrology are just some of the examples that adds and influences beliefs and behavior. As to why we would rather believe in these that defies logic, also remains a big question...
2 responses

• Ahmedabad, India
9 Apr 07
This is not occultism: Occult deals with hidden things but with positive views. It has nothing to sdo with black magic kind of things or nothing to do with witch craft and such like other processes. Some time people use such a word that becomes dangerous and then people run away when that word come across! In this connection one word is occult: It is really mean that what ever is hidden and challenging as well as invoking our search has some significance and one can reach there to get it easily and safely! Just you need purity, determination, clarity and corrague to deal and if your spiritual master is with you then you can learn and get the good positive results! That's all for now!

• Philippines
8 Apr 07
Every people always believe in somthings,you may say it defies logic but for some they are guidance,people use their belief to guide their everyday life at home , work ,to people or anything that can be useful for them, like for example today is Sunday ,what day is tomorow? "Monday" right? Do you believe next to sunday is monday? Have you seen monday? Have you touch or talk to monday?We sure all believe in somthing that influence us, but it depends how use or guide us,like time , day or date just the few we rely on.