Do you think it is necessary to wear under garnments while going out?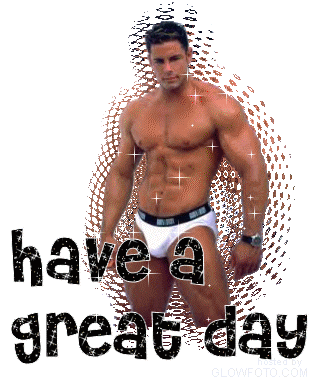 India
10 responses


• India
11 Apr 07
Well i think so too!! Otherwise u dont want that thing bulge in ur trousers, right?? What a funny idea? What made u think so? Weird!!

• Italy
11 Apr 07
I always wear my underwear...the fact is that I have a true passion for underwear...I love it..I love chosing it under my mood and above all matching the right underwear with my dresses and the occasion I am wearing it..I have a wide collection of underwear...I have elegant and delicate pieces for special occasion...simple and easy washing for gymn sessions and coloured ones for spring and summer times...or a lot of black ones for all the days I can imagine...everytime I can I am buying something new to me...and I love receiving it as a present...

• India
11 Apr 07
It is better to use undergarments then not using it. It keeps the sweat away and keep you going....

• United States
14 Apr 07
Well I think it is a pretty good idea to wear undergarments when you are out of the house. Especially if you are a woman wearing a dress or shorts. (then again not wearing them while wearing a dress might lead to some fantasies coming true for some people huh?)

• New Zealand
13 Apr 07
Personally I wouldnt go out of the house wearing no under pants, it wouldnt feel right. I dont think its necessary if your a guy though because guys can easily cover up and you wouldnt know otherwise, but for a women to go out undieless, thats another story. I have an aunty that just cant wear under pants due to some silly allergy and my personal thoughts on that, I think its gross lol... Besides who wants to get there nooks and crannies peep at, especially with the technology out today lol...


• United States
12 Apr 07
I'm not sure I agree. The only time I really feel it's essential is at my time of the month.

• United States
11 Apr 07
No doubt the day I go out with out undergarments on will be the day I get into an accident and the paramedics have to cut my pants off of me. I always wear undergarments when leaving the house.

• United States
11 Apr 07
I don't think it's completely necessary to wear undergarments. I always wear a bra but seldom wear underwear. I don't have a problem with this, and I just feel more comfortable most of the time not wearing underwear.