Bowling -- Lefty Advantage?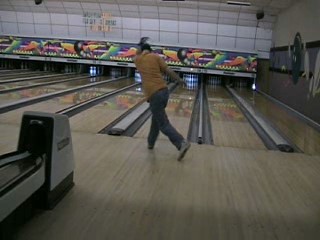 United States
April 12, 2007 7:54am CST
Do you think those who bowl left-handed have an advantage over those who bowl right-handed? When I bowl a great game in league I am always teased that I had 'my own oil' because I was the only left-hander bowling and the lanes didn't 'break down' as quickly.
3 responses

• Malaysia
12 Aug 07
I think we as lefties always have advantage because we are special..haha.....additionally,there are so many lefthanded professional bowlers,isnt it? My theory is lefthanded people have more "mathematical instincts" than righthanded people....haha...


• United States
7 May 07
I don't feel us lefties have an advantage over right handed bowlers. However what I have seen and heard, left handed bowlers have a wicked curve ball, which we must learn to use to our advantage. I myself have a curvr ball and sometimes have a hard time controlling.