Summer's Almost Here-Do You Have Any Plan's

United States
April 12, 2007 10:16pm CST
Summer's almost here, do's any one have any plan's to visit family and friend's in another state. I do I'm going to be going up north to visit my family and friend's whom I have not seen in several year's. I am going to have fun visiting with them, going to different place's and doing thing's with them. I have a great niece who was born last year whom I have not seen yet and she is five month's old now. I can't wait to see her and all the other family member's. We keep in touch through e-mail and regular mail, but that is not the same as talking to them in person. I hope to be going up there in about three month's or maybe even sooner. Share your plan's.
2 responses


• United States
14 Apr 07
Sound's like you are going to be very busy this summer with all your project's to get done. I have project's to do around my house also,and have to straighten up my house, put every thing back where it belong's instead of putting it in any old spot.LOL, have a good trip to Cal in September to visit your mom's brother. there is lot's to do and see when you are on vacation there. :) :) :) :) :)

• United States
14 Apr 07
Thanks, he doesn't live far from LA, but he is in his upper 80's, I don't think we will do much running around. Thats ok with me, it will be a vacation of mostly visiting. You sound like me, I put stuff just anywhere too, I envy people who are organized, I don't know how they do it.

• Philippines
29 Apr 07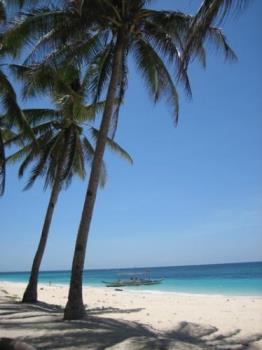 I plan to go to the beach with some friends. It is nice to go to the beach during summer time here in our country. we have white sand and very clear beaches. It just energizes you after all the fuzz in the city. It is a nice way to relax and commune with mother nature. Have a nice day!

• United States
29 Apr 07
Sound's like a nice way to have fun with friend's for the day. I used to go to the beach's but I don't any more because all I do is burn,peel and not tan. I have very fair skin so I never tan, just go throgh the agony of a very bad sunburn even though I used sunscreen. I would have to take a very big beach umbrella with me if I go to the beach and spend alot of time under that. :) :) :) :) :)