cristiano ronaldo vs. ronaldhino

Italy
April 16, 2007 5:19am CST
more strongly between two who it is? cristiano ronaldo or ronaldhino? i prefer c.ronaldo. it has an incredible release and it marks many goals.
4 responses

• France
16 Apr 07
As Portuguese I certainly prefer Cristiano Ronaldo. But also I know that he is now compared to Pélè and Maradona and there's a lot of people who think he is the best football player in the world.

• India
16 Apr 07
i am not like both members.but i like all italian team.

• Singapore
16 Apr 07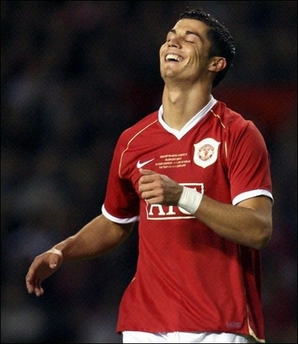 Both are incredible players.. at their peak.. i will definitely choose Ronaldinho over Ronaldo.. simply because Ronaldinho can do magics with the balls.. if you see before his small video clips of his highlights.. you will be amazed of his ball skills.. Ronaldinho vision is also better that Ronaldo.. As for Ronaldo.. He is good partly because of his speed.. but i think he need to be less selfish.. His special ability in striking the ball and causing it to dip fast is a skill which no one can master it except for him at the moment..