What is one food that you cannot go a day without?

United States
April 16, 2007 9:01pm CST
I cannot go one day without eating something sweet, be it a little piece of chocolate, some ice cream, a pastry, etc. I am really bad about this but I love sweets and have a real sweet tooth which my son is aparently inherited. What is one food that you eat every day and cannot skip?
6 responses

• Philippines
17 Apr 07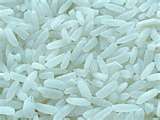 that would have to be rice. this is the filipino's stable food. i cannot stand it if i don't eat any rice for a day. i feel so restless and uncomfortable. i feel that i haven't satisfy my hunger even if i eat a lot of other food.

• Singapore
17 Apr 07
I cannot go one day without a cookie. I need to have my chocolate cookie fix. This must be of the warm almost fresh from the oven variety. It must have slightly melted chocolate chips in it. If I buy them from the shelf, I'd heat them up in the oven. Then I'd take them out and crunch on them. It's a bonus if there are nuts in them! :) My favourites are Mrs Fields and Famous Amos.

• Philippines
17 Apr 07
Me too!!! I just cant live a day without sweets! Anything sweet I can get my hand on. Most especially when Im drained from work. Even if its just a piece of candy, Id take it!

• Canada
17 Apr 07
I can't go a day without a cup of Turkish coffee and a piece of rose flavoured Turkish Delight.

• United States
18 Apr 07
Hm that's tough, I dont usualy eat the same stuff every day! I guess i'll go with pizza. I try to eat pizza as much as possible, i'm addicted! I only like sweets once in awhile.

• United States
17 Apr 07
I actually have two, one is broccoli and one is potatoes. When I don't get enough potassium, I get headaches. So, going a day or two without those makes me start to feel sick. I can go without all the sweet stuff, though I would love to have them. I've actually gone without that kind of stuff before and have felt better. Have a good night!