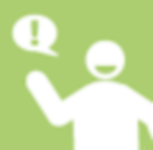 Mary Barrett
@Crazzydolphin2018 (37)
Joined myLot 9 months ago
Mary Barrett's Followers
Deborah K. Mitchell
@Corbin5 (130795)
•

United States
4 Feb 16

I am a lover of all things kids, books, and animals. I am a longtime vegetarian and a supporter of animal rights. I am a mom, daughter, sister, and wife.
896 following
Mahabarata Putri
@DAMARWULAN303 (660)
•

Surabaya, Indonesia
24 Nov

This user has no bio!
1036 following
julito
@antonbunot (10488)
•

Calgary, Alberta
14 Sep 15

I am a Cannuck (Canadian) and I live in Calgary, Alberta. I write. I paint. I shoot (photography), and I believe women are the #1 wonder of the world.
499 following