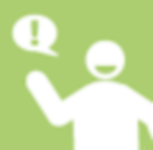 Mary Barrett
@Crazzydolphin2018 (37)
Joined myLot 9 months ago
Users Mary Barrett Is Following
julito
@antonbunot (10510)
•

Calgary, Alberta
14 Sep 15

I am a Cannuck (Canadian) and I live in Calgary, Alberta. I write. I paint. I shoot (photography), and I believe women are the #1 wonder of the world.
500 following
myLot Bugs
@myLotBugs (187)
•

Kansas City, Missouri
20 May 13

Follow this myLot account for the latest news on bug fixes and new releases. Report a bug by mentioning @myLotBugs in one of your posts, responses or comments.
0 following