Here is a site dedicated to truly stupid people and the idiotic things they do..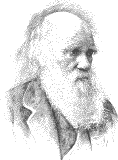 United States
April 17, 2007 10:46am CST
Have you heard of the Darwin Awards? If you haven't, you really need to take a look at this site. It shows people in all their moronic bliss, right to the very end. http://www.darwinawards.com For instance, the preacher that thought he could walk on water, or the guy that tried to repeat Ben Franklin's kite experiment and got himself fried, or the "genius" that tried to disassemble a Rocket Propelled Grenade by repeatedly driving over it with a car, and the guy that tried to clean his chimney with a hand grenade!
1 response

• Omagh, Northern Ireland
15 Feb 08
I've been a Darwin Award fan for some time-I nearly gave myself an Asthma attack laughing at one of the first ones I read,and been hooked since..one of my favourite stories was the guy on his deck with his friends getting drunk,and deciding to shoot at a squirrel(?) and missed..then decided to follow it down a big drainpipe with a can of gas to burn it out..and lit it while he was still in there..the bang blew him over the roof of his house and he landed,mostly unhurt,in the front yard!