why baby boy?????????????????????

India
April 18, 2007 3:43am CST
i read some discussions where most of people wanted to have a baby boy.i don't understand girls are more caring,sensitive and responsible then why everybody asks for a baby boy.why our society is so hypocrites to talk of women equality on one hand and ask for a boy on other.........can anyone explain me that..............
10 responses

•
24 Apr 07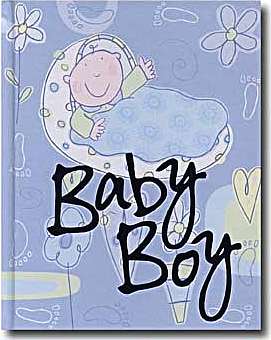 I'm an Indian who was born and raised in the UK, thankfully people generally do not wish for sons over daughters in this country. When children grow up and get married, the daughter and the son both go off and live with their respective spouses giving their parents the chance to live alone at last and not run around after their kids each and every day. I know in India people expect their son and his bride to live with the parents after marriage and also to support them financially in their old age. They assume that having daughters mean more expense and daughters get married and leave home. This really is NOT the case. I know several families in India personally who have 2 or 3 daughters and no sons and their daughters haven't abandoned them. I am very pleased to say that my parents treat my brother and I 100% equally. My mum has said (not that it is something I want to know and felt very uncomfortable with hearing from her) that their wills leaves everything 50/50 to my brother and me (as there are only 2 of us). My childless aunt from India made me type out her will a couple of years ago and I was amused that she included my brother and I in there but allocated him 12.5% and me 5% - because she said "You are a woman, men should be given the most importance!" I would have been offended if I cared enough her money (which I don't) but it was the idea behind the fact that she allocated much higher percentages to all of my male cousins and small amounts to the females! Just goes to show doesn't it? India is still very backwards when it comes to equality. All I can say is that I'm glad I have a good career where I earn as much as my husband if not slightly more!

• India
29 Apr 07
dear anonymili,u were the lucky one for such a brought up.but i know what thoughts would have gone through your mind when u heard such a thing from your aunt.it's really sad affair that women themselves don't think women to be capable enough for tis equality.thanks for responding.

• Delhi, India
19 Apr 07
Sonalika, Very Good discussion started by you. You are right when you say people are hypocrates. The inner desire for getting a son always remain in one's heart, be it a mother or father. Our culture is such that boys are preferred over girls. I think both are equal and we should not be so particular in our thinking about getting a son only. In today's changing world girls have scaled many hights equal to boys and are doing better than the boys in many fields. I agree with you that daughters are more caring, sensitive and responsible (perhaps it is in-built in their nature or system). If we keep on desiring for sons the ratio of boys and girls will get effected very badly. I understand even today the ratio of male child and female child is tilted in favour of male child. Consequently, I feel one day it will become difficult to get a bride for bride groom. We should be more open minded todwards bringing up a female child.

• India
20 Apr 07
first of all thanks for the compliment but i really feel for it.as we are just two sisters and our fathers provided us with good education and exposure which helped us to have wider thought prospects.whereas ratio is concerned it is already not in balance.i feel the only thing we need is awareness and to believe in it.

• India
18 Apr 07
I think i will not be the right person to answer this as today is a very sad day in my life as i went and aborted my first child as we were still not ready for it and it is something my concience is hateing me for as for your study even i prefer daughters to sons maybe i will answer your discussion in detail some other time

• Pakistan
10 May 07
You know most of the mothers wish to have the first baby to be a boy and if a boy is born she is the most happiest but if a girl is born she will equally be happy, it is God's blessings and he has reasons for it, for we cant see. Yes they do fight for women equality but without the father and his authority a home cannot be called a home. It is not necessary for a women to go to the street to protest for equality, first she has to check herself being blessed a women what good she has done to herself and the people around her. If she comes from parents who has not given a happy home,she should correct herself and build a happy home for herseld.

• United States
8 May 07
Boys are the best!!! I have 2 boys aged 19 and 13. I could have never pictured myself having anything but girls until...I had my boys...They love their mom!!!

• United States
29 Apr 07
i didnt care which one i had as long as the baby was healthy. i have two girls now and i wish i had a little boy too. that is only cause i would want one of each. or in my case 1 boy 2 girls lol. alot of people think boys are easier and also boys are cheaper to raise. that and it is less scarey to raise a boy to alot of people. sometimes with women it is the fact that they are a girl and just want the baby to be a boy cause well they are not a boy. it is different for alot of people. now most men want boys but that is cause girls scare them they dont know what to do with one lol. you know barbies, make up, teac partys, etc to where with boys it is cars, sports, horse play etc.

• Australia
29 Apr 07
I dont think you understood properly what one person said. Boys are supposed to be a lot less maintenance - apparently there's a lot less emotional troubles when they get older (especially through the teen years), they do require less financially - ok so both sexes need things but girls want make up, new clothes, jewellery, new hair styles, hair products, the number of things my sister & i wanted compared to my brother was VERY different! We wanted a boy before we even got pregnant but only because there were SO MANY girls in the family already & a little boy would have been a nice change! :)

• Philippines
24 Apr 07
i really like baby boy because, you will not go spend much time when going out, what i mean is you will not groom his hair unlike girls and its easy to choose clothes for him, unlike girls. i dont know maybe because, where all girls in the family (except for my father). I just really like a baby boy.

•
20 Apr 07
Speaking as a Daddy: My first (and only planned) child is a little girl and I couldn't be happier. I think there was a small desire at the back of my mind to have a boy to carry on the family name, but now she is here, I wouldn't want it any other way. I think that eventually a Father and Son will be forced to change their relationship when the boy becomes an adult. A girl can always be 'Daddys girl' even when she is grown up and has left home...

• India
19 Apr 07
This is the unfortunate rality in India and many parts of the world.Parents who resort this sort of things regret it latter because it is generally daughter who is more caring and considerate.