Worst Jobs

United States
April 19, 2007 12:24pm CST
What was the worst job you ever had, and what made it bad, was it the pay, the hours, your boss, working conditions, or your coworkers? My worst job was when I worked at a fireworks factory. It was a long time ago, and the place is finally shut down for good. It was bad due to the boss, who constantly harrassed us, and wrote us paychecks that bounced. We also had very bad working conditions, with no sanitary facilities, except for a port-a-potty. Does anyone have any bad job stories?
8 responses

• United States
20 Apr 07
A port-a-potty? That is bad. I have had my share of bad jobs. I hated working for the state because of the rats, cockroaches, and mice. The coworkers were scary. No heat in winter. No air conditioning in summer. I had a coworker who would sit next to me and chew his toenails. It was a bit much.

• United States
24 Apr 07
Well, at least my co-worker could not run around my feet. He was too high. Both of his parents were psychiatrists.

• United States
24 Apr 07
Thank you for the best response!

• Philippines
19 Apr 07
My worst experience was working with a collection company. They handle delinquent credit cards. We were trained to actually harassed credit card holders. =( And I can't live with that kind of work.

• United States
19 Apr 07
I wouldn't like that either. It's supposed to be illegal to harass people who are late to pay, but it goes on anyway.

• Philippines
19 Apr 07
yah.. especially when these people doesn't really have money or means of paying their debt. =(

• Canada
26 Apr 07
I worked in a call centre a few years ago conducting market research surveys to households in the continental United States. Everyone thought you were selling something, and you'd get a lot of wackos on the phone that would threaten to bomb my workplace (alright, if you want to come all the way up to Canada to bomb this building because I called to ask what kind of cereals you prefer, go ahead) or would talk in really creepy voices. We were completely scripted, and in order not to marr the results of the surveys we weren't allowed to differ from them at all, not even an 'ok' at the end of their answer, as this was considered affirming their answer. Our breaks were completely scheduled and were timed, you were back in 15 minutes or less or you got written up. They listened in on your calls three+ times a day and then pulled you into an office to give you the results twice a day. You were required to work one day on the weekend regardless of if you were part-time or not, and you were not allowed to ask for a weekend off unless you had vacation time booked. I hated it.. didn't last very long before I called in sick and then just never went back.

• United States
26 Apr 07
That's too funny, people making bomb threats. I don't like when salespeople call, but I usually just hang up on them. I would probably do a market research if it didn't take too long. I had one call once that was only supposed to take 5 minutes, and I was kept on for 25 munutes before I had to hang up. I used to work for Illinios Bell in Chicago, and that was the most boring job. We had to ask permission to go to the bathroom, and at the time I started working there, we had to wear dress clothes everyday, even though no one ever saw us.We would get reprimanded for being even 1 or 2 minutes late.

• United States
20 Apr 07
The worst job I ever had was in a sports bar when I was living in Florida. I was new to the city and didn't know anyone and thought I could meet some new friends in the co workers there since normally in restaurants most co workers are friends and hang out after work. Boy was I wrong about this place. The co workers were so rude and I have a slight southern accent and would get made fun of all the time for it. And not in a joking haha kind of way but in a very rude way that really pissed me off. Not only were the co workers mean but I have never seen more rude customers in my life then I did there. Needless to say I only worked there for 3 weeks before I found another job and quit.

• United States
26 Apr 07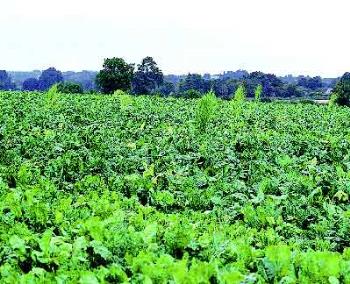 The worst job I ever had was the one the summer I was 14. I lived in the country of the sugar beet. The seeding machine would plant the seeds too close together and the Mexicans would come up from Mexico to thin and hoe the weeds out of the beets. My grandmother and aunt wanted to earn some extra money and they decided that I should too. Any way it was hard work walking up and down those rows of beets and chopping down these weeds that were the size of small trees. It was so hot that you could fry and egg on the head of the hoe. I sure was glad when that summer was over. I made $14 an acre. With the three of us I think we did may did 3 acres a day. Not too shabby for back then

• United States
27 Apr 07
Yes I bought my school clothes with what I made. Yes it was terrible. I worked with my grandma and an aunt. One day it got up too 1100degrees but grandma wanted to show us how she could out work me and my aunt. She almost caused Us to have heat strokes. She was one stubborn lady.


• United States
27 Apr 07
The worst job I ever had was working at a gym. The people I worked with and the patrons were great but my boss was a nightmare! Plus the pay was crap and just not worth puting up with this guy for. He was bipolar, the rudest person I have ever met and did all kinds of illegal things such as changing our clock in times to make sure we didn't get paid any overtime hours. I lasted all of 3 months at this job and finally had to quit to save my sanity. I wrote a letter to his boss about how horrible it was there and I had documented everything he had done while I was there. His boss ignored it. It took 2 more years of, I'm sure, countless complaints until he was finally transferred somewhere else. Not sure what that is going to help, it's not like he has changed, he'll just continue what he's doing at another gym.

• India
20 Apr 07
I have wprked only once and know that doing job is not that easy job. I was working for a call centre from january 2006 to feburary 2006. Yes, I worked for excatly one month and left the job with payout for one month. I left the job because of team leader as he was very rude and didn't had even manners, how to talk with his wife. Working condition was okay out there but it was like constant pressure of work and over it the boss was real idiot and stupid. He was like a blood sucking mosquito. Anyway don't need to blame him a lot as he also got same from his boss when he was a junior.

• Ireland
28 Apr 07
That is a tough one. I've had jobs where the work itself sucked but the coworkers were so much fun it didn't matter. And I have had a job where they pay and the benefits were great but the boss was a freaky old lecher. I used to be in a state of complete dread and misery every morning I would go in and he was never out sick. He even used tosay that, that it was the only reason he was able to keep the job, just because he showed up every day.