what kind of music do you like?

Philippines
8 responses

• United States
26 Oct 06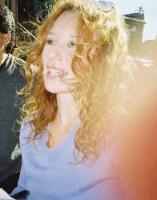 I LOVE Tori Amos and Paula Cole! Others that I listen to are: Charlotte Martin, Rachael Sage, The Dresden Dolls, Goldfrapp, Hooverphonic..there are a lot more but Tori is my favorite!

• Philippines
31 Oct 06
hmm, you should try listening to natasha bedingfield's "wild horses"... simply divine! try http://www.pandora.com, they make "radio stations" out of songs/artists you choose... then they'll play artists with similar sounds alongside the artist you chose. :)


• Philippines
4 Nov 07
My kind of music varies from mood to mood. Sometimes I love soft music, even the mystical healing music they play in massage parlors. But there are times i love rock -- heavy rock music, like that of Linkin Park, Green Day and My Chemical Romance. But my all-time fave artists are John Mayer, James Taylor, Cat Stevens and our very own Gary Valenciano.

• Philippines
5 Nov 07
JAY!!!! haha! nice seeing you here! and thanks for signing up, and thanks for commenting. oh! i have yet to actually respond to your Facebook mails! Wait, I'll get to that.. You know, there are equivalents to new age in Christian music, actually. Just listen to prophetic radio, like The Well Network up on Live365.. see ya around!

• United States
28 Nov 06

• Philippines
3 Nov 07
gosh, i love techno too! but i'm more of the ambient, chill-out and melodic types.. thanks for replying!


• India
24 Nov 06
i love ur chicks baby how are u want to be my friends