Regular table salt or iodized salt?

Philippines
April 21, 2007 2:55am CST
Do you make it a point to buy and use regular table salt or iodized salt? It's important to use iodized salt in order to help reduce the risks of goiter but I think there are still those of you out there who still prefer to use the uniodized version. Do share!
4 responses

• United States
22 Apr 07
I have always used regular salt. I have not tried the iodized salt. I also think it's better for our health but never made it a point to buy it and replace the regular salt. I guess the taste is different heh? Now that you are talking about it I think I will try it the next time I need to buy salt and try to stick with it.

• United States
21 Apr 07
We use sea salt and put it in one of those shakers that crushes it.

• Philippines
21 Apr 07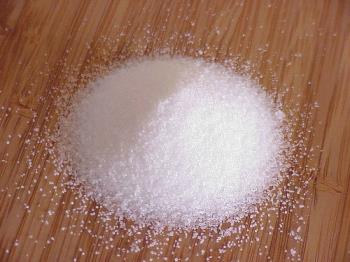 Research findings revealed that iodized salt is far more important than the ordinary salt because it is an effective prophylaxis for goiter. Further, low intake of iodized salt may result to mental retardation, cretinism and reduction of IQ capability. Source: http://www.saltinstitute.org/37.html The Department of Health (Philippines) even launched a program years back about the use of iodized salt in food preparation due to the important benefits it gives.