Would you let your son date a goth girl?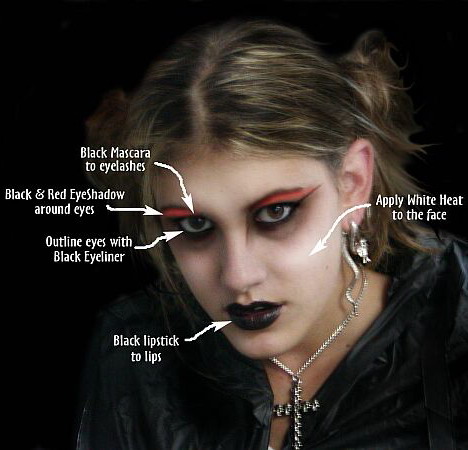 United States
April 23, 2007 12:07am CST
I like to dress "goth" every once in a while, though, like most goth girls, high school was a difficult time as I was something of an outcast, so so labeled, at any rate. There were a few non-goth boys whom I was quite infatuated with, one of which I even dated . . . until his mother forbade him from any further contact with me outside of school. I was a "bad" influence, you see and she didn't want her son "corrupted." The relationship was just beginning, so I was only moderately devastated, but as most high school students, I got over it quickly. Would you let your sons (or daughters) date a person of the goth persuasion? If not . . . WHY?!
3 responses

• United States
23 Apr 07
My son does, here are some pictures from is trip to London http://www.jerrysass.com/2007_01_01%20-%20London%20New%20Years/london07.html

• United States
23 Apr 07
Thank you for sharing those, Carolee! So, there are a few mothers out there who approve of our kind--that's good to know! *evil grin* On a side note, I'm jealous! I've been wanting to go to London ever since I was a wee lass. One day . . .

• United States
23 Apr 07
where do you live? You just might be th4e girl he is looking for! He is in The New York area. He is the one in the Bishop's custome

• United States
23 Apr 07
I live close by, in New Jersey, but I'm taken at the moment, well . . . sort of. Things have been looking rather grim for longer than I care to admit.



• United States
9 May 07
Careful there, Neb, else I might just bare my fangs and . . . BITE you.

• China
23 Apr 07
This question is more suitable for my dad ,but you wont meet him here so just let me represent him,hehe. What kind of girl he want date is totlally up to him,if he like someone no matter what kind of girl she is I wont stand in the way unless I can see something wrong with her clearly. This if probaly what I would like to say to my son or girl.

• United States
9 May 07
You have a cool dad, if he's that open. I wish more parents were as lenient with their children. You can love your child and still allow them their petty, teenaged freedoms. I'm happy I'm grown up--sort of.