When you were in gradeschool and through high school did the kids call you

United States
April 23, 2007 10:06am CST
names? I ask this because we have all been teased and possibly still are to a certain degree. The reason for this question is because so many murderers used the excuse that they were teased and that's why they kill. For EXAMPLE: The Virginia Tech rampage killer was said to have been teased. But weren't we all growing up?...HEY! I still get teased. The way I see it--that's the beginnings of making us tough. When I was in school, I was unmercifully teased. I was called SNOTRAG (my last name being Snyder). I must say I was extremely self-conscience-I cried a lot, BUT it did make me strong and learn so much about people and myself. In high school I was called the SNYDER RIDER---I think Snyder was for some bakery in the Pacific Northwest area, but was meant to be something derogatory. Yes, I cried then too... In a nutshell: A: What were you called? B: Why was it you were called that particular name? C: Do you think teasing is a valid reason to kill anyone? D: Are you called names now? E: Are you still teased like I am? Which I now don't mind, by the way. F: Did it make you tough in ways?
2 responses

• United States
24 Apr 07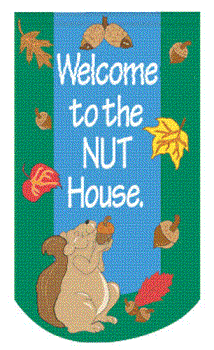 Oh don't you just want to go Boo Hoo hoo. I believe that everyone has been teased in one way or another. I guess we either choose to grow up and get over it or let it ruin our lives. No I don't think it justifies killing at least not 30 innocent people or in this chos case I believe they were all innocent. He was jealous of them. But aside from him being jealous he was mentally ill. So his problem wasn't about teasing he was mentally ill. What disturbs me more then anything is the amount of people who knew that he was nuts and did nothing about it. Yes I got teased. I was called cat licker because I was Catholic. And other things that I choose not to post here. Being teased and bullied is not an excuse for murdering innocent people.

• United States
23 May 07
Oh I forgot they called me chow mein and charmin when the toilet paper came out with the name Charmin.

• Singapore
11 May 07
I don't think I could remember anyone calling me names, or anything derogatory. I remembered someone playing with my surname because it's so hard to pronounce but it was just in a joking manner and not to push my buttons or anything. I had a feeling that some of the kids actually respected me in grade school and high school. I really don't know why. Maybe it was because I kept a low profile and was fairly easy going. No, I don't think teasing is a valid reason to kill anyone but it is hard for some kids.