Why not freeware/open source?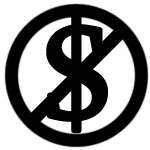 Singapore
May 3, 2007 12:48pm CST
Programmer by trade, I come across a lot of open source programs why are free for both private and commercial. Some of them are horrible, bad coding and little updates leave them are pc wreaking software free for anyone to damage their data with. Others are like little miracles that would bless you in more ways then you can imagine possible. Overall, my experiences with open source programs have been good. Why is it that a lot of people are still afraid of trying them?
2 responses

• Manchester, England
3 May 07
Many people still believe that you can tell the value of something by the cost, so they naturally assume that if you pay for a program then it must be better. I have used a few freeware programs over the years, although they were few and far between. I have also used several distributions of Linux, which really demonstrate the value of many open source programs.

• Singapore
4 May 07
I find some open source better then any commercial solutions available. Of course there are a few 'bad apples' but then it's still worth the time to explore them. Linux is a great OS, a very steep learning curve though. Too bad I can't use it in my work :(

• United States
8 May 07
Asylum pretty much said what I was going to say. People are just used to paying money. If you tell someone that there are high quality products that are absolutely free, they will still be wary of using them. Oh, they may try them out and even like them, but when it comes down to it, they will still go purchase another product just because there is a name and a basic assumption associated with that product. It's now 2007, there are some ridiculously good open source projects out there, from operating systems to office suites. Actually, I think that every single mainstream product that comes out has a decent open source equivalent floating around somewhere.

• Singapore
8 May 07
I have to honestly say that some commercial wares do not have an open source alternative. For those I would spend good money on. However, there are open source alternatives to a lot of commercial ware which have already got a feet ahead of their paid for cousins. Hopefully one day they will become a standard :)