How would you describe your favorite color to a blind person?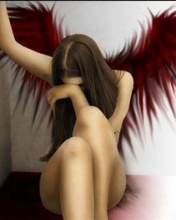 Philippines
May 5, 2007 5:29pm CST
The most frequently asked in a call center industry if your applying for a job. Well, it sounds crazy but thats possible right? We could explain how it looks like but we should not expect that they will understand. If you will be asked... whats your favorite color? and how will you describe it to a blind person? _
5 responses

• Philippines
5 May 07
Pick black as your favorite and just tell them its the most beautiful color there is, at least for you and a lot of other people. This way you lift the blind person's spirit up and not giving him/her something to be sad about. Cheers!

• United States
22 Jun 07
My favorite color is purple. I would say in deep and cool and soft. It feels like feathers.

• India
28 May 07
First of all, a really good question. One of those rare questions which gets you thinking. For me, the best color in the world is green, and after a lot of thinking, i have come to the conclusion that, i would explain it to a blind person as the feeling of being in harmony with nature. Being surrounded by tree's, its the sense of touch a person gets, on touching a leave or something.

• India
19 May 07
it's not possible for me but i can also try to understand him if its done its ok its not done its my fault.... a always sorry for it... if u have any idea please tell me....... i will be highly oblized........

• United States
6 May 07
...if blind was not blind for whole life...it is easy...but if blind was from childhood...it is more difficult... I would refer to other senses like smell and touch. Blue is touch of running water when you clean your hands...