Listening CD!!!

Italy
8 responses


• Philippines
10 May 07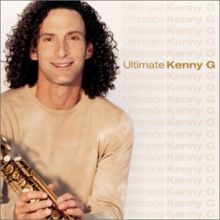 i love to listen to cd with instrumental music particularly piano and saxophone.the music of kenny g. gives me pleasure and soothes my mind and body.



• United States
7 Jun 07
Hey SF, Honestly I haven't bought a CD since NoDoubt came out w/ their last one The Singles it's like a greatest hits. I've just been downloading my songs off limewire but if a song does come out & I really like the band (I own all of NoDoubts CD's starting w/ Tragic Kingdom) I'll go on & buy the CD it's just nothing great has come out lately. +'s 2 U :D

• Italy
7 Jun 07
For me it's the same, I buy only CD of Oasis because it's my favourite band ahahah :D

•
17 May 07
today I've been listening to some Narco Corridos & Cumbia compilations and Victor Jara


• United States
11 May 07
I do not have any CD in general that I listen alot to these days. Few months ago, it was Backstreet Boys CDs that I listened to alot.