Inspiring thoughts a must read...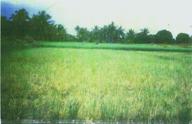 Philippines
May 11, 2007 11:05pm CST
• Want to feel good this weekend or any day for that matter? Here are suggestions from Lito Balquiedra (former head of DzMM): 1. Enjoy life. There's plenty of time to be dead. 2. Nobody really cares if you are miserable, so you might as well be happy. 3. If you can't solve it, it's not a problem. It's reality. 4. Happiness is like perfume. You can't pour on others without getting a few drops on yourself. Credits to: Ricardo F. Lo of Philippine Star
3 responses


• Australia
12 May 07
Hi Lonely, Well this is really what I need to inspire my weekend and it is so true that we should enjoy our lives, great inspiration and I wish you a happy weekend ahead of you too.

• Philippines
12 May 07
Hi lonely_f16. Nice thoughts, something we can use in our everyday life. I think we should always enjoy our life because that's what really matters. Some people are so much busy in doing other things like business, in their jobs, etc. They forget to have time with themselves and their family.