thought my little Millie was going to die today.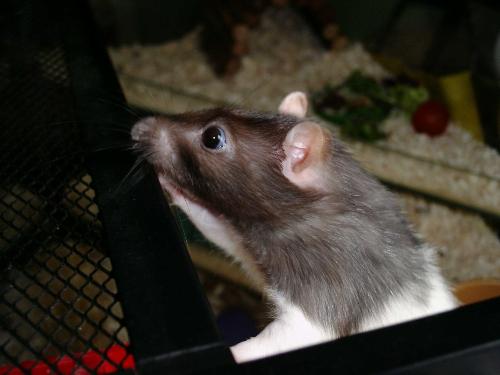 May 13, 2007 1:23pm CST
:( she's perked up now. this morning she was having a bit of trouble breathing, and slept most of the day looking really ill. I don't think she'll be around much longer, to be honest, but she's nearly back to her bright little self, so I gave her some salad just now after we had a little cuddle. I hope she makes a full recovery and proves me wrong, but she's about 2 or 3, according to the people who gave her to us. we've only had her a few months, and I'm pretty attached to her already. she's just so good natured. so if anyone out there wants to send out some happy healthy rat vibes, I'd be grateful.
3 responses

• United States
13 May 07
Oh my goodness ..of course I'm sending health vibes for Millie..and yes, I can understand and know how attached you are to her..keep us posted!!


• United States
17 May 07
I couldn't help wonder if Millie is still okay??

• United States
18 May 07
I'm so happy to hear that!! ;-)

•
22 May 07
A bit of forum force for your lovely Millie. I hope she is feeling better now! x