why do so many people smoke?

United States
May 17, 2007 7:50am CST
I was at the dunkin donuts drive thru this morning and the women infront of me was smoking away and blowing out the window, thats all I could smell, it was gross. If you are a smoker what do you find appealing about smoking? It totally turns me off. My mom, dad, sister and best friend all smoke and I never have, never will. I have no desire!! Even though I may die from lung cancer caused by second hand smoke!!!
4 responses

• United States
17 May 07
I do not smoke but I get so tired of the smokers not being respectful of my air I am breathing. My daddy smoked for 50 years and then stopped, but it did so much damage to him that that is what he passed away from all the complications that smoking causes. I did try it in my young teen years but never enjoyed it one bit. I am so thankful that my husband nor I smoke.

• United States
17 May 07
I'm with you on this. Smoke is one of the worst smells out there. I can't be around it because it bothers my allergies and asthma. I can't even be around someone who has smoked recently. Last year in one of my college classes there was this girl who was a smoker that sat right behind me. The smell coming off of her was giving me such a headache that I had to move my seat. I could never be in a relationship with anyone who smokes and I will never let anyone smoke in my house. I don't know why people even start smoking. I see all these young people who have been fully educated on the dangers of smoking and I can't understand why they would start doing it when they know how bad it is.

• Philippines
7 Jun 07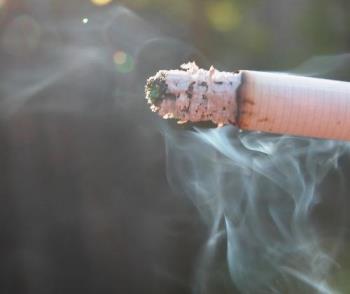 I asked my smoker friends why they smoke, all of them said it's because its very relaxing and it relieves stress. That's their reason why they smoke. They asked me why I don't, my reason is because I really hate the smell of it. Aside from the fact that you could really die from using it! Just read the warning on the pack... i still don't get it why people choose to ignore it! So that's it, simple reasons why people smoke.

• India
17 May 07
I don't smoke. I have never smoked and never intend to either. I understand what you mean that smokers creatin smoke and smell for non smokers and bad effects of passive smoking. I feel one should politely and firmly tell such people to smoke in smoking zones or away from public area so that it doesn't affect others.