do guys perfer women with or with out make-up

United States
May 17, 2007 4:42pm CST
I don't ware make-up very much once in a while I put it on. I am thinking of starting to ware it more...think my boyfriend will be more interested in me if I ware it?
4 responses

•
19 May 07
some guys like women with make up some withput make up


• United States
19 May 07
that is weird, guys say they don't like it, but they are attracted to the girls that where it. I wore make up the when I first met my boyfriend, he kept telling me I don't need it, so I don't ware it, but I noticed he seemed to me more attracted to me then, he barely pays any attention to me now.

• India
17 May 07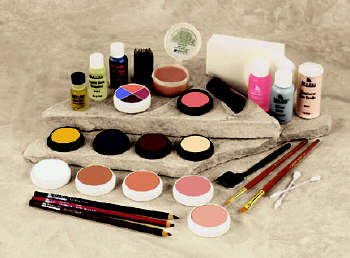 For guys its not make up that attracts them but its the inner beauty that matters. Anyway there are different kinds of girls or beauties like on some it will look great with make-ups but on some it does not. I am a very simple person, i never do make ups but am always clean and neaty. I know i look better without make-ups so i hardly wear or never wear make-ups.

• United States
19 May 07
I don't ware it, I use to but every time I put it on I got the "who are you dressing up for" so I stopped.


• United States
19 May 07
Yeah I hear guys say they don't like it but always see them staring at the girls that ware it, my boyfriend says I don't need it, but I see him looking too...lol