Could you tell me more about Nicole Scherzinger?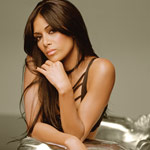 Philippines
6 responses

• Canada
23 Dec 10
Nicole is a very good dancer and performer, she did awesome on Dancing with the Stars. Loved her Argentine Tango in particular. Also, I really liked her cover of Jai Ho from Slumdog Millionaire (both singing and dancing wise).

• Philippines
5 May 12
yes, she is definitely a good singer and dancer..i really like listening to her and watching her perform.

• Bulgaria
25 May 07
www.pcdmusic.com Here have information.

• Romania
28 Mar 08
Hello
ming
, Nicole Scherzinger is very, very, very... hot. She has the body of a goddess and the voice of a angel.

If you want to know more about her visit her official web site: www.hernameisnicole.com You will find there pictures, videos, her biography and many more.

Take care and have a great day,
ScarFace.


• United States
17 Dec 07
She has appeared in the film Love Don't Cost A Thing with Christina Milian. She was on My Wife and Kids with Damon Wayans. Her first solo debut album has been pushed back to 2008. She is gorgeous. Anything else you can try wikipedia...

• United States
22 Aug 07
Nicole is a Filipino. I think her mom is Dutch and something else, Spanish or something? She has lived in Hawaii, and I think she has also lived in Kansas before she became a star. That's what she said on the Live From London DVD I have.

• United States
19 Jun 07
Yeah i like her. I really like how she sings. I read somewhere that she was born in Hawaii and her father is Filipino and her mother is Hawaiian/Russian. I also found out recently that she was in the group Eden's Crush. I seriously had no idea about that.