Waddesdon Manor, Buckinghamshire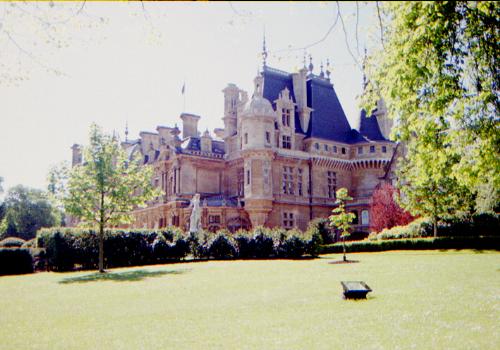 May 25, 2007 11:04am CST
I can say that this is about the best manor house I have ever visited. Built and owned in 1874-1889 by Baron Ferdinand de Rothschild to house his treasures, I found this house awe-inspiring. It is huge! Talk about how the other half live! Unfortunately, as with all National Trust buildings, we were not allowed to take photographs inside, but I got to say that the inside of this manor house was every bit as amazing as the outside with works of art and some incredible furniture with some of it so priceless that nobody can put a value on it. The Rothschild family were extremely powerful and had built a banking dynasty in 19th century Europe and seeing this house demonstrated to me all the trappings of wealth and power. When we drove up to view this manor house a few years ago, I certainly wasn't expecting to find what I did. Well worth a visit if you are in this neck of the woods. Please feel free to leave comments, I rate every one.
2 responses

•
26 May 07
I've never been to this house but we have one of our own on the Isle Of Wight called Osbourne House where Queen Victoria lived most of her life. That's worth visiting too if you are ever on the Island, there's a small cottage in the gardens (which are magnificent) called the Swiss Cottage where Queen Victoria's children used to play you can get a horse and cart ride out to it.

• Germany
25 May 07
Waddesdon Manor, what a great castle, it is beautiful. I have seen similar castles in France on the Loire river. The Rothschilds were very rich and powerful. Too bad you have not been able to show us the interior. This picture is one of the reasons I would like to go on a trip to England. England is full of such country gems.