Any one Interest To Celebrate A Birthday With Me?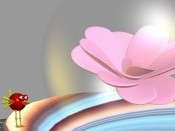 Singapore
May 31, 2007 6:34am CST
My Birthday coming soon! But I am no money to celebrate it......Any idea to celebrate with no money but have cake?
4 responses

• India
31 May 07
first of all let me wish u for the forthcoming birthday.... so u want to celebrate ur birthday with a cake right.... well I have an idea but I don't think u would like it... but still here it goes... if u cook well then make ur own cake ..that should not cost u at all.....

•
3 Jan 08
Happy birthday its probably been and gone now I am too late but, happy birthday belated. Why not make cake? Here is a recipe site where you can get cake recipe's from. http://allrecipes.com/Recipes/Desserts/Cakes/Main.aspx I've made some nice cakes from it and the short bread on this site is delicious.

• New Zealand
3 Jan 08
oh sure why not..you should have some friends like me ..then you will not have any issue ...we can privately enjoy birthday and your cake

• India
3 Jan 08
I cannot stand shoes. Unfortunately the weather dictates that shoes and boots be worn at certain times of the year. But if I could I would be barefoot all the time. I can't even stand to wear socks most days. Barefoot definitely, as much as possible. It's cold here in the winter so going barefoot is a real summer luxury. My feet are fairly tough, so my feet are pretty much all terrain.