what dog do you have?

Serbia And Montenegro
June 5, 2007 5:24pm CST
i have a street dog :) and hi is the GREAT ONE :)
4 responses

•
6 Jun 07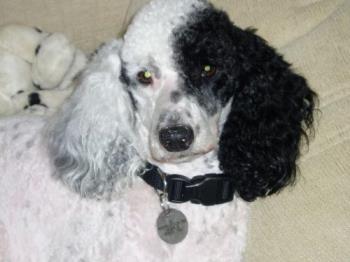 I have two dogs. They are both miniature poodles. Secret is mostly white with black patches. He is too tall for the breed. Magic is black. She is only just the minimum height for the breed. He is three in August and she turned one in Junuary. They are both very playful dogs. They enjoy country walks and running around on the beach.