When you break up with your boyfriend or husband, can you sleep good at night?


United States
3 responses

• United States
13 Jun 07
After I broke up with my first husband I cried myself to sleep every night for the longest time.It took me a couple of years but i finally got over him.Now I am with my second husband and am much happier then I was with my first husband.

• Philippines
10 Jun 07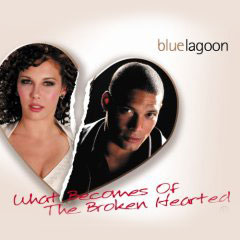 Crying helps, so it's ok to cry before sleeping. I have tried this a few times with a past bf, and always, at night I toss in my best, can't really get to sleep at once. Of course, I have shed a lot of tears before I finally sleep soundly. In the morning, I am often refreshed and felt a lot better compared to the night before that. When one is broken hearted, getting to sleep is a major problem. But I know of other people who can sleep through a heart problem, but more often than not, I cannot sleep at once. Sleep is a problem really when it comes to affairs of the heart.

• United States
17 Mar 08
yes, i cry myself to sleep and when i wakeup to use the restroom i cry even more ! yes its hard..i feel the pain x100 so i understand..its normal !