Do u think ur dog gets angry soon?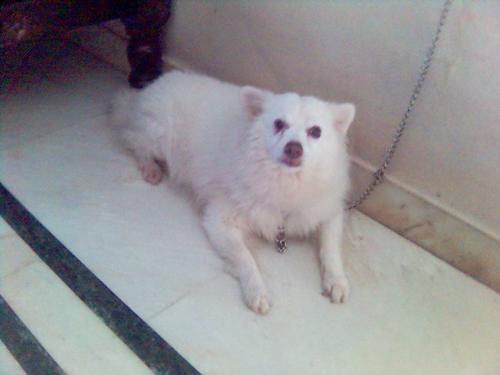 Kuwait
June 13, 2007 6:17am CST
Yes my dog gets angry soon.Before it was not liking to take bath,if v take him to bath room he was getting so angry & starts to scare us but now he likes to hv bath,only my dad can control him. If v take him to vet he doesnt leave doctor to touch him,he turns towards doctor with anger & barks at doctor.The doctor was getting scared of him to give injection.So now v put him mouth mask from home & take him to doctor.It wont let strangers to get in from gate. Some times he comes to us pulling our legs to play if v pretend not showing any interest to him he gets angry barks at us & to show he is angry he pulls out news paper & starts to make it in to pieces. But he is very cute & sweet.
1 response

• United States
13 Jun 07
Your dog does not sound sweet at all. It sounds like it is in bad need of some training before it hurts someone. It might be a product of bad breeding and might not be trainable. My dogs can be in pain, they would never growl, snap, bite anyone. There is no one scared of them. You need to take an action with your dog...fast.

• Kuwait
13 Jun 07
no it does not bite any one & it has not hurted any one it just wont let to touch him who r strangers thats it.U might b hard barking dogs doesnt bites its like that.It is scared that they r going to hurt him so he does like that.He understands every thing what v speaks with him,he listens to us & he responses to it.He scares doctor bcoz he is scared of injection he comes to know that doctor is going to hurt him.